Everyday Advocacy
By APA Chief Advocacy Officer Katherine McGuire, MS
Midterm elections will decide which party controls the U.S. Senate and House, and how the states will address issues ranging from taxes and defense policies to pandemic recovery and mental health. Check your states' election websites and ensure you are registered to vote. Then plan to engage not only by voting, but also by encouraging others in your community to vote. Voting is an important way to bring the voice of psychology forward in your communities and ensure it is represented in your elected leaders.
Visit the Psychologist's Guide to Advocacy to learn more about connecting with policymakers.
Advocate Spotlight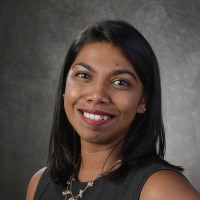 Mary Fernandes, MA, is a PhD candidate at Georgia State University and a psychology intern at the Washington DC VA Medical Center. She is also the 2022 past chair of the American Psychological Association of Graduate Students (APAGS), and she serves as the 2022 APAGS representative on the APA Board of Directors. Mary is a National Science Foundation Graduate Research Fellow. She is passionate about social justice, advocacy, and mental health policy.