Cite this
American Psychological Association. (2021, October 25). Advocate Spotlight: Stephanie L. Fitzpatrick, PhD. http://www.apaservices.org/advocacy/get-involved/advocate-spotlight/spotlight-stephanie-fitzpatrick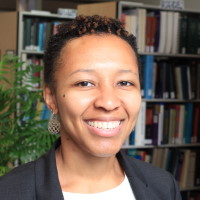 Name: Stephanie L. Fitzpatrick, PhD  
Home state: Oregon
APA Division: Division 38 (Society for Health Psychology)

How and why did you first become engaged?
I started thinking about how to advocate for psychology while I was on postdoc when I learned that clinical health psychologists were not adequately reimbursed (if at all) for weight management treatment. Given my own life experience with obesity, I knew that losing weight was not just about knowing what to eat, but making behavioral lifestyle changes. Psychologists are the experts in delivering and implementing lifestyle interventions and thus should be acknowledged and reimbursed by payers. After this realization, my advocacy work, as well as my research, has been focused on strategies to support greater access to health psychologists for behavior change, disease prevention and management.
What do you feel most passionate about regarding your advocacy work?
Two related topics that I'm most passionate about in terms of advocacy is increased access to evidence-based behavioral treatment for chronic disease prevention and management, particularly in underserved communities, and appropriate reimbursement for psychological services. The two go hand-in-hand as often times it is the low-income individuals and families that need behavioral medicine and/or psychological services the most, but don't have access because they are either uninsured or their insurance doesn't cover behavioral health services. To be able to advocate for these issues via policy briefs, written public comments, my research, and community volunteer efforts has been the highlight of my career.
What is something important you have learned about advocacy that has made you more effective?
Listening to the community is key. I have realized that I can be much more effective in my advocacy efforts when I stop being the know-it-all PhD in the room and actually just listen to what community members and stakeholders have to say in terms of the strengths, needs, and challenges in the community. My recent partnerships with BIPOC, serving community-based organizations to expand access to evidence-based behavioral treatment for diabetes and address community member social needs has been some of the most rewarding work I have been involved in. Being an advocate is not always about being the one who speaks up, but also creating the space for those who have been marginalized to be seen and heard. 
How do your advocacy efforts help address issues of inequity?
Recently, I was appointed to the Oregon Health Authority's Metrics & Scoring Committee. The purpose of this committee is to decide on the health care quality metrics and benchmarks on which incentives are based for coordinated care organizations. The implications of serving on this committee are huge, not only in terms of transforming and improving the quality of health care in the state, but the long-term potential to reduce health inequities experienced by BIPOC and low-income individuals and families by ensuring that the metrics and benchmarks are considered with an equity lens.