What does psychological science have to do with transportation?
The term "transportation" suggests the physical elements of the system that moves people and goods from one place to another, including transportation infrastructure and vehicles. The system's most impactful and irreplaceable component, however, is the human, whether they are the vehicle or vessel operator (e.g., pilot, driver, train engineer, ship captain, etc.), a passenger, law enforcement personnel, or transportation planner. The human brain perceives external information and integrates it with thoughts and experience, through the process of cognition, to determine whether we want to move or not move, where to go, and when. The human brain sets the whole transportation system in motion, and human behavior both affects the system and serves as a measure of the degree to which the system serves us optimally. Psychological science and human factors research involve the study of the human brain and its functions, especially those affecting behavior in a given context. Scientific studies of human performance provide the information necessary for the design and operation of a safe, efficient, sustainable, and equitable transportation system, tailored to fit user needs, capabilities, and limitations.  
In transportation, how does an increasingly complex world full of competing demands affect a driver/operator's attention, cognition, decision-making, behavior and, ultimately, safety?
Across transportation modes, safe operation requires performance of many complex tasks that demand a high level of operator attention. In a world of competing demands, distractions—cognitive distractions (e.g., work or family stress) and visual/manual distractions (e.g., mobile phones or other electronic devices)—can divert attention and degrade our cognition and decision-making abilities. Ironically, vehicle systems intended to assist the driver and reduce workload, if not designed correctly, may also distract the driver or induce complacency, which can lead to inattention. Simply put, these distractions have the potential to prevent timely recognition of and response to unanticipated events and increase the likelihood of human error, reducing safety. Similarly, competing demands and full schedules can cause us to work long hours or disrupt our sleep, leading to fatigue, which slows reaction time and reduces vigilance. Finally, drug and alcohol consumption can impair our judgment, degrade motor skills, and make us fatigued or drowsy. Promoting or mandating behaviors that reduce distraction, fatigue, and drug and alcohol impairment can reduce error and improve transportation safety. U.S. DOT human factors researchers and engineering psychologists study how people interact with the vehicles, infrastructure, and technology that make up the transportation system. They use psychological science to guide the design of products, systems, and devices, and focus on performance and safety.
Are there any recent examples of how U.S. DOT applies psychological science and human factors research to improve the safety of the transportation system? 
Some recent examples of successful research activities that applied psychological science are provided below.
Visual Perception
National Cooperative Highway Research Program (NCHRP) Report 600: Human Factors Guidelines (HFG) for Road Systems (PDF, 14MB)  
Driving is a multifaceted  task involving visual perception, with drivers scanning the roadway for meaningful information as they drive. The NCHRP Report 600:  HFG for Road Systems is a proven roadway design resource that provides data and insights from the scientific literature on the needs, capabilities, and limitations of road users, including perception and effects of visual demands, cognition, and influence of expectancies on driving behavior, and individual differences including age and other factors. The HFG provides guidance for roadway location elements (e.g., curves, grades, intersections, construction/work zones, rail-highway grade crossings) and traffic engineering elements (e.g., signing, changeable message signs, markings, and lighting). The HFG document contains guidelines that provide human factors principles and findings for consideration by, and is a resource document for, highway designers, traffic engineers, and other safety practitioners to improve roadway design and safety for all roadway users, based on psychological science and human factors principles.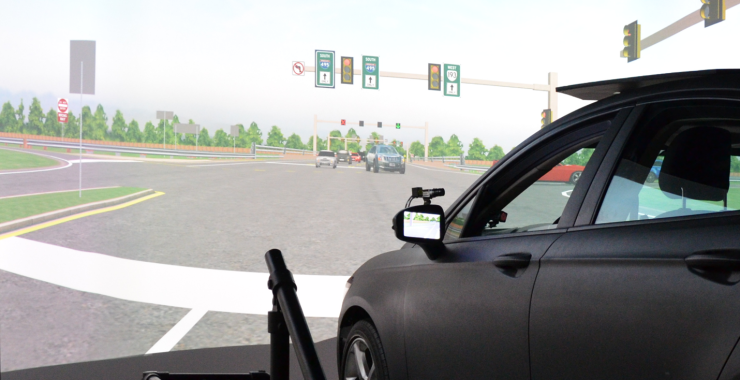 Diverging Diamond Interchange (DDI) (PDF, 808KB)
The diverging diamond interchange (DDI) is a relatively new but very popular intersection design in the U.S. The popularity of this design stems from the fact that it increases throughput and safety without widening bridge structures. The Missouri Department of Transportation designed and built the first U.S. double crossover diamond interchange in Springfield, MO, and opened it to traffic in June 2009. During the design phase, the Missouri engineers visited the Federal Highway Administration (FHWA) Human Factors Laboratory to virtually drive through a simulated double crossover diamond. At the same time, the lab's researchers provided feedback on the details of the Missouri engineers' design. This visualization and testing in the highway driving simulator helped to relieve safety concerns about signing and visual perception of the new design.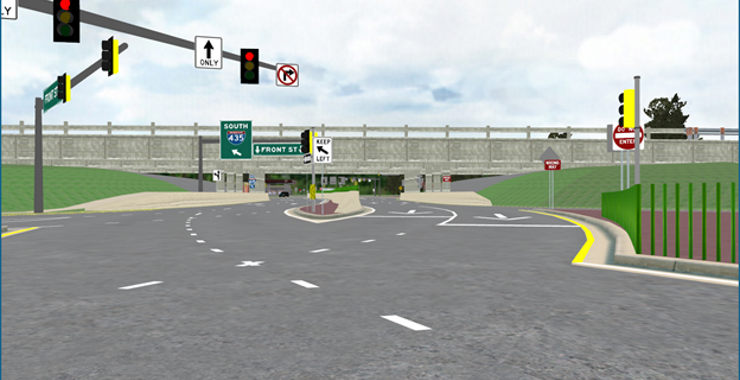 Fatigue
The Railroaders' Guide to Healthy Sleep
Federal Railroad Administration (FRA) supported development of a website that provides tools, tips and information to help railroaders, their families and friends, improve sleep and find a healthy balance in life. While any transportation industry employee may benefit from the information at the website, this site is designed to meet the specific needs of railroaders.  
Federal Motor Carrier Safety Administration (FMCSA) Trucking Fatigue Meter (PDF, 1MB) (see page 17)
FMCSA developed the Trucking Fatigue Meter, a technology that uses existing streams of trucking data to assess driver fatigue. The tool provides objective quantitative feedback to truck drivers, dispatchers, and safety managers about fatigue stressors common in commercial motor vehicle operations (e.g., chronic sleep deprivation, extended duty hours, and night work). The tool gives safety managers an assessment of overall fatigue of drivers in their fleet. It also provides drivers with guidance on optimal times to drive, take a break, and sleep.  
Impairment
Driver Alcohol Detection System for Safety (DADSS) Program (PDF, 1MB)
The DADSS Program is a collaborative research effort to invent, test, commercialize and deploy new alcohol detection technologies in vehicles. The program brings together the world's leading automakers, private companies and government agencies in one of the most important public-private partnerships in transportation history. DADSS continues to form key partnerships to test the technology for commercial deployment. Breath sensors have been integrated into vehicles for on-road tests, allowing engineers to collect data from sober drivers and observe driver behavior in natural settings. On-road testing has been expanded to include controlled, in-vehicle tests with drinking passengers to determine how the sensors respond to real-world conditions. 
Humans/Automation
Human Factors Design Guidance for Level 2 and Level 3 Automated Driving (PDF, 2MB)
To assist manufacturers in minimizing the unintended consequences of motor vehicle automation and help support designers in creating systems that are compatible with driver limitations and capabilities, the National Highway Traffic Safety Administration (NHTSA) developed a set of human-centric design guidance for the driver-vehicle interface of automated driving systems.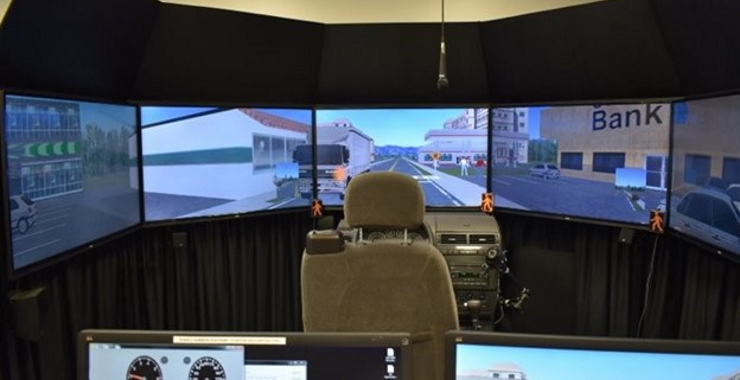 Reducing Hazards Associated with Visual and Automation-Aided Track Inspections
Railroads are increasingly using automated track inspection technologies to augment the work of track inspectors in support of safety and productivity. FRA completed a human factors hazard analysis intended for both railroads and others interested in understanding hazards associated with track inspection, with and without the use of automation. The report makes recommendations to mitigate potential risks associated with railroad systems using only visual inspection, and systems using automated track inspection technologies along with visual inspection.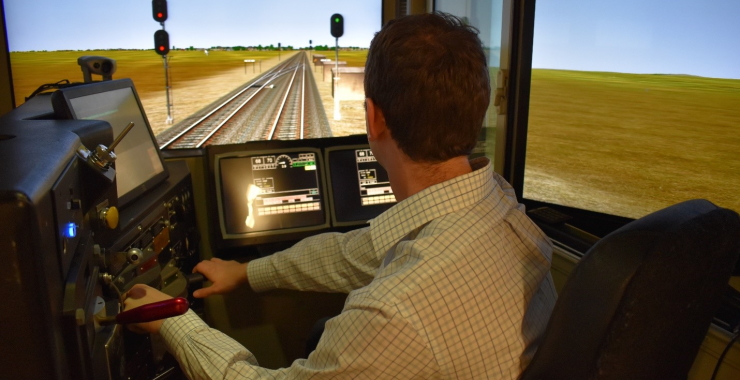 Stress and Resilience
Stress Management Training Evaluation (PDF, 502KB)
Air traffic controllers experience stress while performing their safety-critical duties. Federal Aviation Administration (FAA) developed stress management training for air traffic controllers. FAA then evaluated this training in terms of subjective learning, behavioral outcomes, and objective knowledge outcomes, as well as trainees' perceptions of the utility and usefulness of the training course.  
What are the major challenges facing the current and future transportation system that require professionals trained in psychological science?
The transportation field is undergoing an unprecedented revolution in the way in which mobility is perceived and used. The increasing presence of technology working in close coordination with humans will continue to pose major challenges. Questions to be answered include the following:
How will humans and machines optimally allocate tasks and communicate with one another as a team to achieve individual and societal goals?
How important is it that underlying artificial intelligence and machine learning tools explain their operations to transportation operators?
How will human operators maintain their proficiency in performing safety-critical tasks as transportation systems and vehicles become increasingly automated or totally autonomous?
What are the human cognitive and motor skill limitations that most impact transportation system safety and could benefit the most from delegation to machines?
How can we ensure that technological advances in mobility be equitably shared across our diverse communities, including those traditionally underserved?
Given the increasing focus on transportation's role in reducing our carbon footprint, what are the training challenges for the rising generation of alternative fuel-vehicle operators and those that maintain and monitor these vehicles and infrastructure?
Finally, the COVID-19 pandemic requires that we apply psychological science to better understand human transportation mode choices, risk perception, and the reasons behind the troubling increasing traffic fatality rates during the pandemic. Opportunities for psychological research include studies about how to help people return to shared transportation modes, such as public transit and commercial air travel.
How might APA members connect with U.S. DOT professionals to discuss opportunities to contribute?
U.S. DOT describes the various modal administrations U.S. Department of Transportation Administrations | US Department of Transportation on website.
Professionals seeking career opportunities at U.S. DOT and students seeking internship opportunities can obtain more information through the U.S. Government's USAJobs website.
U.S. DOT centralizes grant information on website.
U.S. DOT maintains an active social media presence across all modes of transportation.
For more information on potential opportunities at U.S. DOT in this field, please contact via email.
For more information on U.S. DOT's human factors research and psychological science activities, events, and publications, please visit website.