About Prescribing Psychologists
John is worried. In fact, he's so worried, it's distracting him from his job, family and responsibilities. His son has recently been diagnosed with depression and is in desperate need of both psychological treatment and medication. The boy has a good relationship with the psychologist in their town, but it seems as though therapy alone isn't enough, and that the proper medication would significantly help control his son's disease. The psychologist, who is unable to prescribe the appropriate medicine, had to refer John to the nearest child psychiatrist--a three-hour drive away. John's son trusts his psychologist and is wary of seeing someone else. John wants to provide his child with the best care possible, but it seems that the easiest route is the only one he can't take.
In most states, John and his son don't have many options. But in Illinois, Louisiana and New Mexico, the family would have a different option. In those states, appropriately trained psychologists can be granted the right to prescribe medications. Patients are able to work with one health care provider for psychotherapy and medication management, if needed.
Most medications to treat mental disorders are prescribed by primary care physicians. However, they have not received extensive training in the diagnosis and treatment of mental health disorders, unlike psychologists.
Psychologists trained to prescribe are also able to un-prescribe, ensuring that all patients receive the proper combination of therapy and medication when they need it. Simply put, a prescribing psychologist offers integrated and comprehensive approach to care that can save time and money.
What does it mean to be appropriately trained as a prescribing psychologist?
All licensed psychologists are highly trained, health care professionals holding a doctorate (PhD or PsyD) and extensive training in the diagnosis and management of mental illness. Graduate school for psychologists takes an average of seven years, with coursework that includes the biological basis for human behavior.
After receiving his or her doctorate, a psychologist must complete between 1,500 and 6,000 hours of supervised clinical practice and take a national examination in order to become licensed (rules vary by state). In some states a jurisprudence exam is also required.
While each state develops its own educational requirements, the training for a licensed psychologist to prescribe is rigorous in all the proposed legislation.
In Louisiana, psychologists must complete a post-doctoral master's degree in clinical psychopharmacology.
New Mexico requires a minimum of 450 hours of didactic instruction along with a 400-hour supervised practicum as part of its eligibility criteria.
In Illinois, psychologists seeking prescriptive authority must complete advanced, specialized training in psychopharmacology as well as full-time practicum of 14 months of supervised clinical rotations in various settings such as hospitals, community mental health clinics and correctional facilities.
Psychologists must pass a certified exam in psychopharmacology.
After completing their formal training, psychologists must coordinate care with a patient's primary care physician.
Psychologists are also trained to know when to refer patients for the evaluation of other health problems.
When all the training – doctoral and post-doctoral – is completed, prescribing psychologists have more training in diagnosing, treating and prescribing for mental health disorders than primary care physicians.
History of the prescribing psychologists' movement
The movement to grant psychologists the right to prescribe psychotropic medication took root in the late 1960s when the APA identified psychopharmacology as a discipline of psychology.
1991-1997: The Department of Defense begins a six-year trial program to train 10 psychologists to prescribe medication at assigned military bases. The program was successful, demonstrating that psychologists can be taught to prescribe safely. Some of the psychologists are still prescribing and appropriately trained psychologists may now be credentialed to prescribe in the Defense Department, the U.S. Public Health Service and the Indian Health Service.
2002: New Mexico becomes the first state to enact a law allowing appropriately trained psychologists to prescribe psychotropic medications.
2004: Louisiana passes legislation providing prescribing rights to psychologists.
2014: Illinois enacts legislation granting prescriptive authority to licensed psychologists with additional specialized training in psychopharmacology.
2016: Iowa passes legislation granting licensed psychologists who are trained in psychopharmacology with prescriptive authority.
The need is great and the evidence is clear: Allowing prescribing rights for psychologists is an essential step to providing thousands of patients with access to comprehensive mental health care.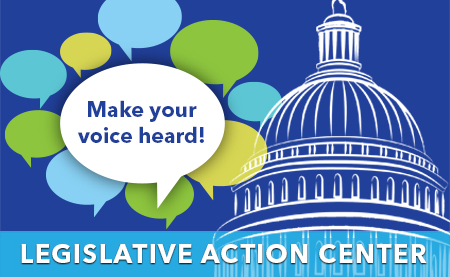 Related Reading