A review of the latest apps and tools for practicing psychologists
In this quarterly column, a panel of experts provides ratings and reviews of software and apps to be used either by practicing psychologists or their clients in conjunction with psychological services. Topics cover a variety of technology resources including mental and behavioral health mobile apps, telehealth platforms, and practice management software packages.
Meet the Let's Get Technical Reviewer Panel
Kevin D. Arnold, PhD, ABPP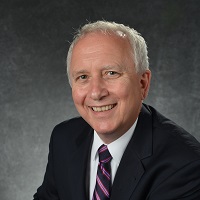 Kevin D. Arnold, PhD, ABPP, is a psychologist who is board certified in behavioral and cognitive psychology. He serves on the boards of several organizations and is a fellow of APA. He is the founder and president/CEO of the Center for Cognitive and Behavioral Therapy in Columbus, Ohio, a large group practice that specializes in cognitive-behavioral therapy and colocating in primary care offices. Arnold has served as the president of the Ohio Psychological Association and the Ohio Board of Psychology, as well as other national organizations.
JoAnna Romero Cartaya, PhD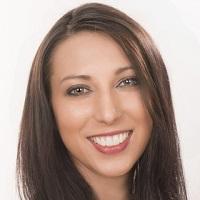 JoAnna Romero Cartaya, PhD, is a licensed psychologist and licensed health service provider in Iowa. She obtained her doctoral degree in counseling psychology from the University of Iowa and is the owner of the Cartaya Clinic in Humanistic and Behavioral Psychology, PLLC housed at Virtue Medicine, P.C. Cartaya is currently an adjunct associate professor at the University of Iowa Hospitals and Clinics in the department of psychiatry.

During her graduate education, Cartaya was a Holmes Scholar, a recipient of the Pediatric Fellowship, which included specialty training in public policy and advocacy, and had a brief internship with the Health, Education, Labor, and Pension Office in the Hart Senate Building in Washington, D.C. She also received the Edith Kaplan Award from the National Academy of Neuropsychology. She obtained her BS in psychology from the University of Wisconsin-River Falls and was honored with the Chancellor's Award, the highest award for service to the university community, and is proud to be an alumni of the McNair Scholars Program.
Cartaya is an active member of the Iowa Psychological Association (IPA) and has served since 2006 on the ethics committee and chaired the committee from 2016–2018. She has a specific interest in the integration of technology in clinical practice and ethical considerations. She also is a member of IPA's executive council as the federal advocacy chair. In 2018, she was the diversity delegate for IPA and participated in advocating on Capitol Hill for increased access to services for mental health conditions for Iowans. She is also a member of APA, the American Group Psychology Association, and the Association for Contextual Behavioral Sciences.
Charmain F. Jackman, PhD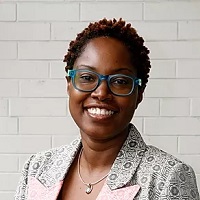 Charmain F. Jackman, PhD, is a licensed psychologist with a doctoral degree in counseling psychology from the University of Southern Mississippi. Jackman trained at Boston Children's Hospital, specializing in pediatric care and completed a postdoctoral fellowship in forensic psychology at Massachusetts General Hospital. In addition, she was an instructor in psychology at Harvard Medical School for 10 years. Her mission is to increase access to quality, culturally competent mental health care for underserved communities and to lessen disparities in mental health care. As a result, Jackman has focused her career on addressing issues of diversity, equity, and cultural competency. She is actively engaged in shaping the conversation about social justice and cultural competency among mental health professionals. In 2017, she launched a Social Justice in Mental Health Discussion Series where she brings therapists together to discuss issues related to social justice and mental health and to provide strategies for navigating "isms" that emerge in therapy and professional spaces.
Jackman is the founder and CEO of Innovative Psychological Services (InnoPsych), a thriving solo practice in the metro-Boston area. After launching InnoPsych 12 years ago, Jackman quickly realized the necessity of having a diversified income stream. As a result, she leveraged her clinical expertise and professional networks to extend her practice beyond the therapy office. Jackman consults to local universities, leads workshops for professional and community audiences at the local, national, and international level, and has contributed stories to local media outlets including the Boston Globe, WGBH's Basic Black, WBUR, CityLine, Urban Update, and the New England Psychologist. Jackman offers business development coaching and marketing support to clinicians who are poised to launch or grow their private practices, and in 2018, Jackman was featured in APA's Practice Organization magazine, Good Practice, for her entrepreneurial vision for mental health professionals.
Jessica Jackson, PhD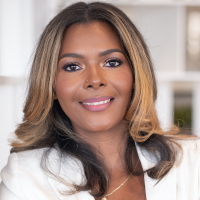 Jessica Jackson, PhD, is a licensed psychologist with a doctoral degree in counseling psychology from New Mexico State University. Jackson trained at University of California Los Angeles Counseling and Psychological Services specializing in young adults and student-athlete care and completed a postdoctoral residency in primary care mental health integration and substance use. In addition, she has taught psychology at Los Angeles Valley College and held a faculty appointment as an assistant professor of psychiatry at Baylor College of Medicine.

Currently, Jackson, is the clinical strategy manager, mental health equity at a mental health tech start-up and founder of a private practice in Houston, Texas. She is a passionate advocate for research and clinical practice on culturally centered care and mental health equity. Jackson has been quoted in Forbes, Glamour, Blavity, and other media outlets offering insights about mental health care for adults and integrating diversity, equity, inclusion, and belonging into mental health services. She regularly provides local and national workshops, seminars, and webinars on culturally centered psychological treatment. She has been a recipient of the Society of Counseling Psychology, Section for Ethnic and Racial Diversity Outstanding Service to Diverse/Underserved Communities Award and is an elected member of the APA Board for the Advancement of Psychology in the Public Interest and elected member-at-large, Early Career Professional for the Society for the Psychological Study of Culture, Ethnicity and Race.
Kristi K. Phillips, PsyD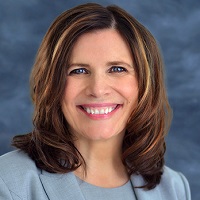 Kristi K. Phillips, PsyD, is a licensed psychologist and health service provider in Minnesota. Phillips is on the National Register of Health Psychologists and is a member of the Minnesota Psychological Association. She is also the chair-elect of APA's Committee on Rural Health. Phillips is dedicated to the removal of barriers to comprehensive health care within rural and remote areas and has found that utilizing smartphone-based mental health apps within her practice along with other tools can be helpful for her patients to self-manage mental health symptoms between sessions. In 2019, she was featured in The Rural Monitor where she discussed social isolation and loneliness often experienced in rural areas.
Phillips currently practices at Carris Health, an innovative, high volume, multispecialty health care system committed to reinventing rural health care in West Central and Southwest Minnesota. She provides a wide range of services including diagnosis, psychotherapy, and psychological evaluations for adults, adolescents, and children with depression, anxiety, abuse, trauma, psychophysiological disorders, and relationship difficulties.
Phillips is interested in effective mentoring and took part in promoting the topic through APA's Society for Health Psychologists Health Psych Connections. Phillips has also participated in APA's suicide prevention initiative and conducted interviews with media outlets and colleges/universities to disseminate information related to suicide prevention. Pepperdine University recently published a product from this collaboration. For more information, visit the Navigating Family Life after a Suicide Attempt webpage.
Mary O'Leary Wiley, PhD, ABPP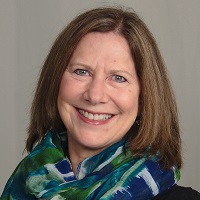 Mary O'Leary Wiley, PhD, ABPP, is a board certified counseling psychologist in full-time independent practice in Altoona, Pennsylvania, where she focuses on helping people who are experiencing depression, anxiety, complex trauma and dissociation, disordered eating, adoption issues, health and wellness concerns, and issues related to spirituality and emotional well-being. She has published and presented in the areas of history, trends and social context of adoption, professional practice, childhood trauma and treatment, ethics, and career development. She often uses technology programs and apps as part of her work with clients and finds it very effective in helping people to move forward with their lives.
Wiley is the president-elect of APA Division 17 (Society of Counseling Psychology) and serves on the APA Committee for Rural Health. In the past, she has served ABPP as president of the American Board of Counseling Psychology. Wiley is a fellow of APA Division 17 (Counseling Psychology) and 42 (Independent Practice), and in 2017, she was awarded the APA Award for Distinguished Professional Contributions to Independent Practice. She has served on the Pennsylvania Psychological Association (PPA) Budget and Finance Committee and began the PPA Emerging Leaders Program.
Last updated: November 2022
Date created: June 2019