Choosing the Right CBT App for Depression and Anxiety
In this installment of "Let's Get Technical," our panel of experts reviews Sanvello, Moodpath and Moodtools.
September 2019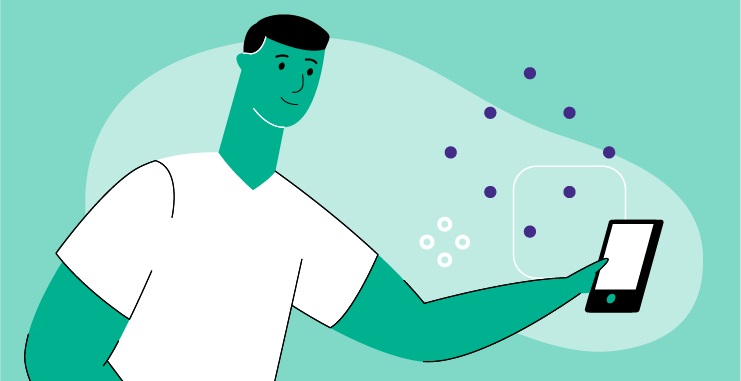 Mobile mental health apps can provide useful support for your patient between sessions or as a part of a gradual termination process. Most apps now offer to help track symptoms, improve mood, evaluate the seriousness of the situation, or offer other insights in order to help users cope. 
The three apps in this review feature mood tracking as a key function of their services and incorporate aspects of Cognitive Behavioral Therapy (CBT), psychoeducation and/or mindfulness to reduce symptoms of depression and anxiety. 
For each app, we provide guidance on several background factors that should be considered in selecting mobile apps. Next our panel of psychologists share their own ratings and reviews of the apps based on several key factors such as purpose, appropriateness of content and ease of use.


---
The management of anxiety and depression can be relatively complex therapeutic endeavors, and the use of an app can perhaps support therapy, but it is unlikely that an app can, as a stand-alone methodology, build the user's capabilities to manage depression or anxiety over a sustainable period of time.
Overall Review Ratings
4
★★★★☆
—Kristi K. Phillips, PsyD
4 
★★★★☆
—JoAnna Romero Cartaya, PhD
Background Ratings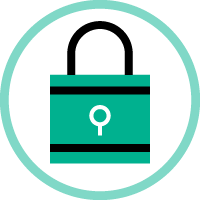 Privacy/Security
3 ★★★☆☆
Features a straightforward privacy policy that describes common personal data collecting and usage tracking to personalize services, communicate with the user, and to perform analytics for app improvement and marketing. Community feature shared information is visible to others.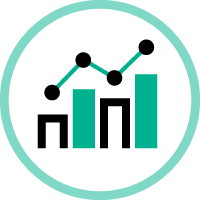 Evidence base for the app
4 ★★★★☆
There is one published study on Sanvello's effectiveness (then called Pacifica) that supports its effectiveness in reducing symptoms of depression, anxiety and stress; however, two of the studies' authors were employees of Pacifica.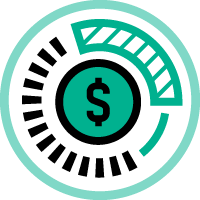 Cost and business model
3 ★★★☆☆
The basic version is free to download and includes mood tracking, community access and one "guided path." Subscription service is relatively pricy without a trial period for the full content at $8.99/month, $53.99/year, $199.99 lifetime.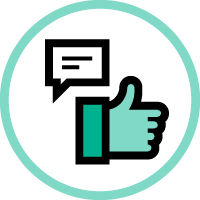 User feedback
5 ★★★★★
Over 14k reviews averaging 4.5+/5 stars. Biggest complaint is the subscription-locked features and frequent pop-ups suggesting the user purchase a subscription; however, many say that the free version still offers more than other free mental health apps.
Panelist Ratings & Comments

"The Sanvello app could be a helpful tool for interested clients contending with mild stress, anxiety or depression to use between therapy sessions as a part of their overall treatment plan. It seems to do a nice job of helping individuals become more mindful and to pay more attention to their emotions, thoughts and body sensations. The mindfulness activities, visualizations, behavior tracking, goal-setting, cognitive-behavioral strategies and peer support are all psychologically based. It could be even more effective if the company offered one free month for people "to test drive the app" before deciding to pay for the premium content. It is important for potential users of the app to note that it is not a substitute for mental health treatment." —Kristi K. Phillips, PsyD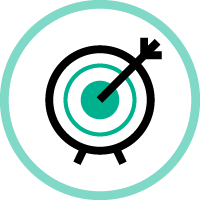 Purpose
5 ★★★★★
Sanvello is based on the principles of meditation, mindfulness, cognitive behavior therapy strategies and techniques. The app focuses in on the aspects of stress, anxiety and depression that are related to negative thoughts and how negative thoughts may influence feelings, emotions and actions.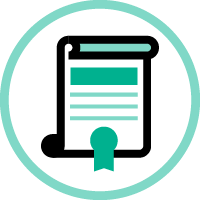 Appropriateness of Content
5 ★★★★★
Sanvello's guided journeys were designed with the support of psychologists and cater to specific symptoms, delivered in audio lessons and activities based on cognitive behavioral therapy (CBT) strategies and techniques.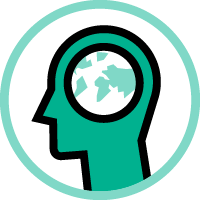 Cultural Responsiveness
2 ★★☆☆☆
English proficiency is needed to use this app and there do not appear to be any adaptations or modifications for clients that would have any physical, visual, cognitive or auditory challenges or limitations. The Sanvello app could be even more effective if diversity factors, such as geographical/rurality, gender identity, sexual orientation, racial and socioeconomic, were built into the app and were apparent within the content.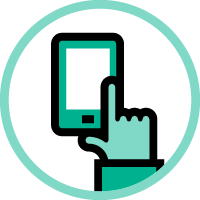 Ease of Use
5 ★★★★★
Overall the Sanvello app was easy to use and aesthetically pleasing. Sanvello requires much less text-based interaction than other CBT apps, which may be appreciated by some users.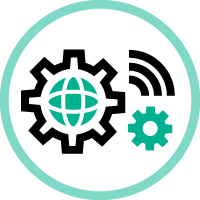 Functionality
4 ★★★★☆
Most features require internet connection, however, meditations can be downloaded ahead of time and mood and health ratings will be recorded and uploaded once the user is online again. Clients have reported frustrations about the lack of clarity between what is free versus what is premium at sign-up and not being able to try out the premium version before paying for a subscription.
Panelist Ratings & Comments

"Sanvello is a visually appealing application with strong CBT content for those seeking self-help in managing and reducing mild symptoms of depression or anxiety. The application boosts multiple and in-depth exercises and tracking options which are easily customizable. I found the mood tracking, Guided Journeys, Hope Board and community features of the application helpful and have also used their suggestions for engagement as a springboard to further discuss behavioral activation and introductory CBT concepts. I have also assigned the mindfulness exercises and have asked clients to explore the "Challenge" content to further expand their thoughts regarding goals for the week and engagement/coping with their experiences of anxiety or depressive symptoms. This app does not currently appear to be appropriate for use of those experiencing moderate to severe symptoms of depression and anxiety." —JoAnna Romero Cartaya, PhD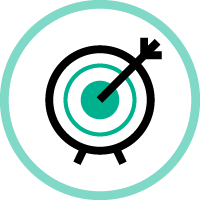 Purpose
5 ★★★★★
Sanvello is a guided self-help application for users who are seeking digital tools for self-management of mild-to-moderate stress, anxiety and depression. Users receive interventions/tools suggestions to improve mood based on their initial goals and their specific daily mood ratings.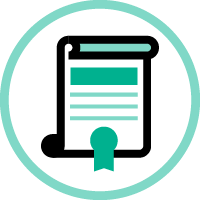 Appropriateness of Content
5 ★★★★★
The content is robust and specific to CBT and the target audience (those with mild symptoms seeking self-help options). Clinical psychologists and mental health experts were involved with content development; however, their specific names and backgrounds could not be found on the application or the website.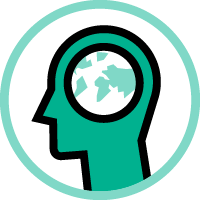 Cultural Responsiveness
4 ★★★★☆
The application is somewhat inconsistent in its cultural responsiveness. Some sections are available in French and Spanish and videos offer images of diversity with respect to race, age, ethnicity. They do not have subtitles but meditations and audio transcripts are available. A few features offer input via text or voice. Multiple and various identities (e.g., Black Health & Wellness, LBGTQ+ Advice) are encompassed in the Chat Groups feature.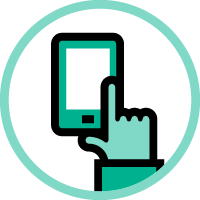 Ease of Use
4 ★★★★☆
Sanvello is easy to navigate and provides clear menus, tabs and home screens. Users can follow suggested activities or only engage with what they may find most useful.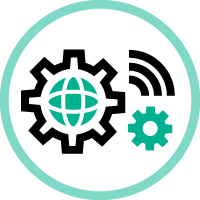 Functionality
3 ★★★☆☆
Sanvello took over Pacifica shortly before this review and there are several features of the application with links that no longer work even in the paid version including the entire section for clinicians. Other glitches and nonintuitive functioning was noted throughout, for example, the content will not load if the user touches the title of the content on the tabs and links as the user must instead touch the icon (flame or check mark).
Moodpath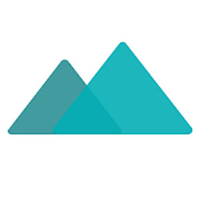 Moodpath uses mood tracking and personalized psychological exercises to help users alleviate symptoms of depression. It also offers a two-week assessment and electronic referral letter to facilitate users seeking and receiving treatment. It is available for use on both iPhones and Android devices.
Overall Review Ratings
4
★★★★☆
—JoAnna Romero Cartaya, PhD
3 
★★★☆☆
—Kevin D. Arnold, PhD, ABPP
Background Ratings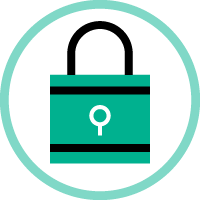 Privacy/Security
4 ★★★★☆
Privacy policy notes that no directly personal information is recorded, however, depression screening responses, mood data and usage tracking is saved on Moodpath's servers (not the user's device) and is anonymized and sent to the universities it partners with for research.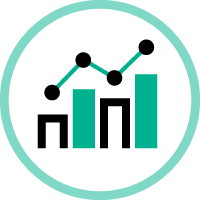 Evidence base for the app
3 ★★★☆☆
There is one published study on Moodpath comparing its 14-day assessment to the PHQ-9 depression screening. The study found a strong linear relationship between the two assessments. No studies have been published on the app's effectiveness.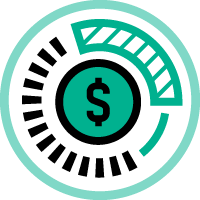 Cost and business model
4 ★★★★☆
Basic model including mood-tracking and assessments of results is free. Full version is $4.49/month, $47.99/year. There are no in-app ads.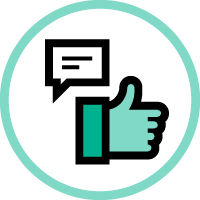 User feedback
5 ★★★★★
Over 24k reviews averaging 4.6+/5 stars. Biggest complaints surround the paywall for exercises beyond the mood tracking and on seemingly randomized timing for notifications.
Panelist Ratings & Comments

"All and all Moodpath is a good mood tracking application with appropriate and in-depth content to assist those who may want additional information regarding depression symptoms and guided CBT exercises and mindfulness approaches. Information gathered through the assessment assists users in being more aware of the changes within their mood states and their mood being related to context, behaviors and thoughts. Those who may be experiencing a significant depressive state may be challenged to read in-depth content on their phone or another device. For those concerned about privacy and confidentiality, this app does not ask for any identifying information. As Moodpath is continually undergoing clinical studies and seeking to expand effectiveness of screening for primary care, medication management and therapy services this is an application to watch especially in peer reviewed journals." —JoAnna Romero Cartaya, PhD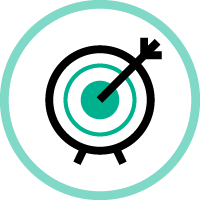 Purpose
4 ★★★★☆
Moodpath is a mood tracking app focused on screening for depressive symptoms and provides psychoeducation and exercises based in CBT. Content and suggestions provided by the app are very congruent with the purpose of the application.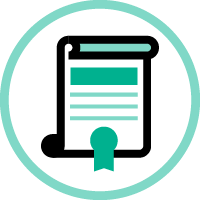 Appropriateness of Content
4 ★★★★☆
The app content was developed in conjunction with psychiatrists, therapists and psychologists. The content is based in solid CBT theory and brief intervention. Some of the information may be too in-depth for users.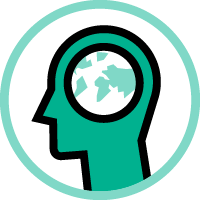 Cultural Responsiveness
3 ★★★☆☆
Given that the images on the application are animations or small icons and it is more of a straightforward approach to use of CBT for depression and anxiety symptoms, the app would most likely appeal to those from a wide variety of backgrounds; however, as the application does not collect information regarding education, gender, sex, socio-economic standing, race and ethnicity its effectiveness with diverse populations is unclear.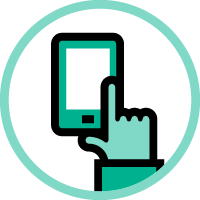 Ease of Use
4 ★★★★☆
Moodpath is easy to navigate with the home screen being the mood path. The user interacts without direction and can move through different courses, mindfulness, or insights at their discretion. There is not a lot of customization available as it is fairly streamlined.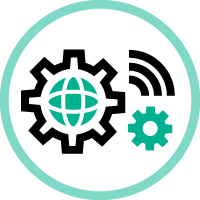 Functionality
3 ★★★☆☆
Internet is a must for using Moodpath. Data can be exported with SSL encryption to a computer and can be sent to a therapist via a code. Some issues with mindfulness and audio stopping when the screen is inactive and an inability to save text entered responses.
Panelist Ratings & Comments

"Within the context of mindfulness and ACT therapists, Moodpath would be easy to recommend, but to more broadly defined CBT therapists, it is of moderate utility. I might have used the app with some clients for teaching mindfulness and acceptance of difficult emotions, were the app not relatively expensive and contain more content than likely needed for those purposes. I might also be hesitant to recommend it because of the open research platform and use of data by universities." —Kevin D. Arnold, PhD, ABPP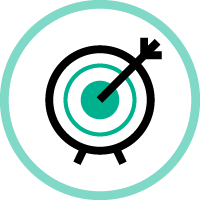 Purpose
3 ★★★☆☆
Moodpath claims to help improve the user's emotionally wellbeing, contentment, depression and anxiety as well as help with relationships, self-confidence, sleep, rumination and stress using cognitive-behavioral therapy (CBT). The app essentially provides a mindfulness and Acceptance and Commitment Therapy (ACT) approach to life's problems and mood issues. While ACT is known as a third-wave CBT approach, those who expect the app to provide exercises aligned with Beckian Cognitive Therapy or other strategies like behavioral activation might feel mislead.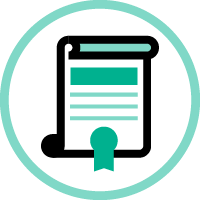 Appropriateness of Content
3 ★★★☆☆
The match between the content and ACT and mindfulness was very high. However, the app doesn't describe itself as an ACT app, but a CBT app. The almost exclusive use of an ACT mindfulness approach to emotional wellbeing to most every problem was considered over-reaching as applications of ACT. The assessment questions are as likely as any to help develop an understanding of the severity of a mood problem and are worded in a fairly understandable way.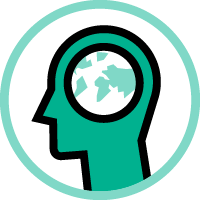 Cultural Responsiveness
2 ★★☆☆☆
Moodpath does not appear to be designed to be culturally sensitive, LGBTQ+ sensitive, nor available across more languages than English and German.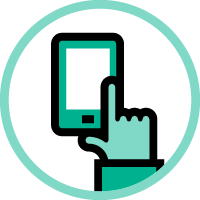 Ease of Use
4 ★★★★☆
The app is reasonably easy to use. The scripts for the exercises are available in either audio or written form. The assessments contain questions that are uncomplicated and found through a link on the main page. Unfortunately, customizing the functionality was not intuitive, and there are no controls easily identified in the app's home screen.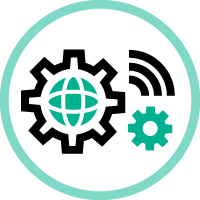 Functionality
5 ★★★★★
Moodpath functions very well, however, the app is limited if not online, given that the scripts are not available in audio or print. You can download your data and the audio is clear and well annunciated.
Overall Review Ratings
4
★★★★☆
—Charmain F. Jackman, PhD
4
★★★★☆
—Kristi K. Phillips, PsyD
Background Ratings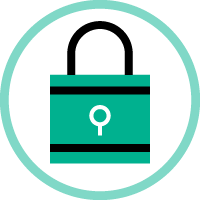 Privacy/Security
3 ★★★☆☆
The privacy policy is difficult to locate, sparse and out of date, however, it claims that personal information is not gathered unless one uses the Sync feature within Pro Mode.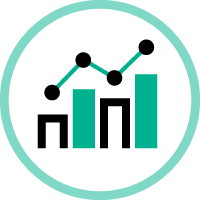 Evidence base for the app
2 ★★☆☆☆
There is one published study from 2016 that reviewed a variety of CBT and Behavioral Activation (BA) apps for depression. It scored relatively low on "adherence to core ingredients" of CBT and BA, but scored high on usability.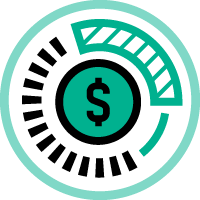 Cost and business model
5 ★★★★★
All core aspects of the app are free. Subscription service offers the ability to export data, cloud sync and passcode protect: $4.99/month, $29.99/year. No in-app ads.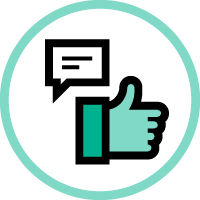 User feedback
4 ★★★★☆
Around 3k reviews averaging 4.4/5 stars. A few complaints around past software glitches or requests for software feature expansion.
Panelist Ratings & Comments

"Psychologists will like MoodTools for its simplicity and ease of use! MoodTools has captured the components of CBT and put them into an easy to use mobile application to help people better understand and address their depression symptoms. However, the data that you obtain from MoodTools is more qualitative than quantitative (except for the PHQ-9 results). The app could appeal to clients who are motivated to keep track of the data in a more narrative format. Some clients, particularly adolescents, may be less drawn to the app as there are more engaging apps out there. Overall, MoodTools has some useful features that can enhance therapy and help clients document CBT homework between sessions." — Charmain F. Jackman, PhD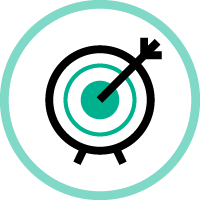 Purpose
4 ★★★★☆
MoodTools is an online tool that was developed to "package evidence-based strategies in an accessible design" to help people "recover from depression." Cognitive Behavior Therapy (CBT) is one of the most researched evidenced-based therapeutic practices, and MoodTools has essentially taken all the elements of CBT and put them into an easy to use mobile application to help people better understand their depression symptoms.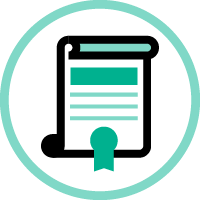 Appropriateness of Content
4 ★★★★☆
The MoodTools content is heavily based on Cognitive-Behavior Therapy (CBT). Given the aim of the app, it provides users with relevant content and an easy way to track a variety of experiences related to depression.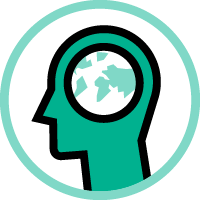 Cultural Responsiveness
3 ★★★☆☆
MoodTools is only available in English. There is no explicit attention given to cultural backgrounds, but the ability to customize Activities, can allow people to include activities that are culturally relevant.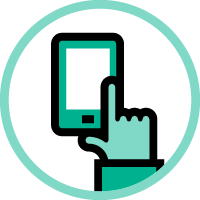 Ease of Use
5 ★★★★★
MoodTools is relatively easy to navigate. The home page has engaging icons that directs users on the options available. The only function that you are able to customize is the Activities section.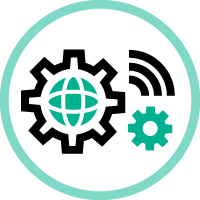 Functionality
4 ★★★★☆
MoodTools is only available as an app for smartphones and iPads/tablets. It needs to be connected to the internet. The only data that you can export is information from the Thought Diary.
Panelist Ratings & Comments

"I recommend MoodTools for psychologists as a tool for appropriate patients to use between individual psychotherapy sessions as an additional source of support to help manage negative thoughts. The Thought Diary, activities, safety plan tool, self-help information, informational videos and PhQ9 screen may be helpful for clients to track the severity of their symptoms and to discuss within individual psychotherapy sessions. Like any tool it would not be appropriate to use as a standalone or without the care of a mental health provider especially in situations where users are experiencing moderate to severe depression." —Kristi K. Phillips, PsyD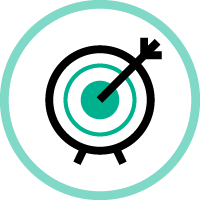 Purpose
5 ★★★★★
The MoodTools app is designed to help combat depression and alleviate negative moods. It focuses on providing psychoeducation and information on differentiating between types of depression, and tools for managing depression symptoms.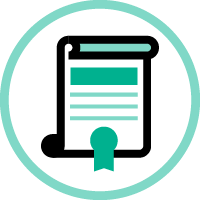 Appropriateness of Content
4 ★★★★☆
MoodTools is comprised of tools that are based on Cognitive Behavioral Therapy strategies and techniques. The Patient Health Questionnaire (PHQ-9) screen provides a quick means to track depression symptoms.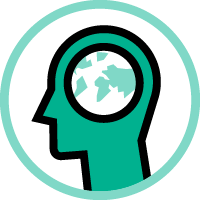 Cultural Responsiveness
3 ★★★☆☆
This app is for teens, adults and veterans. I was not able to find information about whether the app has been translated for any languages besides English or if cultural issues were considered.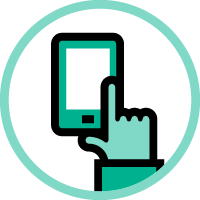 Ease of Use
5 ★★★★★
The overall home screen interface is set up in a clean, minimalist fashion and the icons are intuitive to use. The ease to access multimedia such as ted talks and YouTube through links and the depression symptom tracking and thought records provides an ease of use that seemed to be appreciated by people who have an "on the go" lifestyle.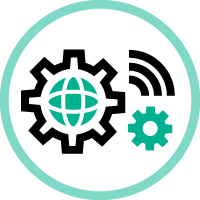 Functionality
4 ★★★★☆
MoodTools is available for all mobile devices. I did not have any reports of technical difficulties from clients regarding the app freezing up or having any sorts of difficulty accessing information. There did not seem to be a way to utilize smart phone technology to assist or nudge users as a reminder to use the app within their daily routines.
Background Ratings Key
(categories rated from 1-5, with 5 being the most positive score)

| | | |
| --- | --- | --- |
| Privacy/Security | If applicable, do the creators acknowledge that providers need to be HIPAA compliant? Is there a privacy policy? Is data collected, stored, shared? Is data de-identified? Can you opt out? Is there a security policy? Data encryption? | 1- HIPAA relevant and ignored, no privacy policy etc.; 5- Highest levels of privacy & security |
| Evidence Base | Is there any research support for the product? Is it peer-reviewed? Between-group design experiments? Who provided the funding for the research? | 1- No research evidence; 5- Ample research evidence |
| Cost & Business Model | If it is free, how is it supported? Are there in app purchases? | 1- Heavy marketing/advertising; 5- Reasonably priced, clear and easy to navigate payment options |
| User Feedback | What are current user feedback/ratings? | 1- Very negative reviews; 5- Very positive reviews |
Psychologist Panel Review Ratings Key
(categories rated from 1-5, with 5 being the most positive score)
| | | |
| --- | --- | --- |
| Purpose | What is the proposed intervention or what does it claim to do? Is it likely to do what it claims? | 1-Highly unlikely; 5- Highly likely |
| Appropriateness of Content | Is the content appropriate? Does the content match the description and purpose? Were any clinical/psychology experts involved in the development of the material? | 1- Very inappropriate; 5- Highly appropriate |
| Cultural Responsiveness | Did the app/software consider a variety/range of cultural factors (e.g., age, race, ethnicity, gender, gender identity, sexual orientation, ability levels) in the development? Is the app/software likely to appeal to people from different cultural backgrounds? Is it available in multiple languages? | 1- Very unresponsive; 5- very responsive |
| Ease of Use | Is it easy to navigate? Is it customizable? | 1- Very difficult; 5- Very easy |
| Functionality | Does it perform well? Does it need the internet to work? Can you export/download your data? | 1- Very poor; 5- Very well |
| Overall Rating | Would you recommend this app to other psychologists? How often would you use or ask a client to use this app? What is your overall rating of this app? | 1- Strongly do not recommend; 5- Strongly recommend |
Applications reviewed September 2019
---
This column discusses various software and applications available to psychologists for their professional use. The views expressed in this column are the views of the authors and do not reflect the views of the American Psychological Association or any of its divisions or subunits. All authors have no financial interests in the apps or software discussed. APA does not recommend or endorse any practitioners, products, procedures, opinions or other information that may be mentioned in this column; those who use these applications or products do so at their own risk. Please direct updates and feedback about apps to Communications Office Staff.
Acknowledgement
With thanks to Caroline Sarda for her assistance in researching and gathering background information on the mobile applications in this review.
Date created: September 2019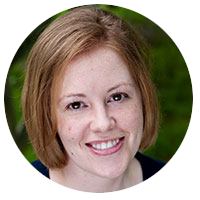 A Review of the Latest Apps and Tools for Practicing Psychologists
Nicole Owings-Fonner, MA