Is there a better telehealth platform for your practice?
Practices in search of a better telehealth set-up may appreciate the variety of features available in these three HIPAA-compliant platforms.
November 2021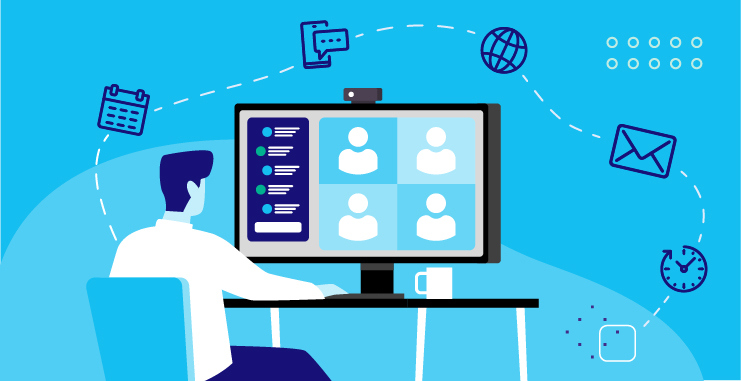 If you intend to offer telehealth options to your patients beyond the pandemic, you may want to consider upgrading your current set-up. Do you need a platform that makes it easy to work with groups or patients who speak another language or have low internet bandwidth, for example? A platform that streamlines scheduling and automates reminders? Or maybe you want a HIPAA-compliant platform that allows you to make video and voice calls, and send texts, emails, and documents securely without having to juggle multiple phones, fax lines, or devices? 
With so many options on the market, it can be hard to distinguish one platform from another. To help, our panel of psychologists review and rate three user-friendly HIPAA-compliant telehealth platforms that might be the right fit.
Mend
Mend is a comprehensive HIPAA-compliant telemedicine platform that focuses on patient engagement to ensure ease of use for clients and decrease no-shows for providers. Mend offers patient self-scheduling, digital intake forms, chat, screen and file sharing, an interactive waiting room, appointment reminders, and electronic health record (EHR) integration. Mend also offers group telehealth scheduling and the capacity for patient communication in multiple languages. 
There are three plan levels available with increasing features:
MendFree Telehealth offers basic level services including automatic patient text message and email reminders, HD video, screen and file sharing, secure messaging, and interactive patient waiting room experiences.
MendPractice, built for small practices, costs $29 per month per provider and adds useful practice management and patient engagement strategies including EHR/practice management software integration, digital forms, patient scheduling, and group visits.
MendEnterprise offers additional customization of forms and workflow, along with increased customer support, patient self-scheduling, and payment capture (custom proposal/quote).
Overall review ratings
5
★★★★★
—JoAnna Romero Cartaya, PhD
5
★★★★★
—Charmain F. Jackman, PhD
Mend panelist ratings and comments

I would recommend Mend for those who are looking for a platform that provides integration and customization to make the digital office as much like the physical practice as possible. Mend is more of an experience than the typical telehealth platform given the ease of using a mobile device for electronic forms, to its Netflix-like Ted Talk waiting room experience, and customizable interface and features. Those who serve clients in rural or remote areas may also benefit from its low bandwidth needs or older device and 2G support. Each feature of Mend takes into consideration the needs of the client and the provider and further optimizes ease of use and patient retainment. Groups can run seamlessly on Mend and soon they will also be able to integrate with Webex, Zoom, and Teams. I had a great experience interacting with Mend and appreciate its focus on feedback and understanding providers' practice needs while also having staff members with significant experience in mental health.
—JoAnna Romero Cartaya, PhD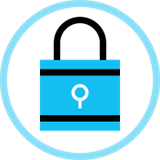 Privacy/Security
5 ★★★★★
Mend does not download telehealth visits and if meetings are recorded (e.g. supervision) they are stored on the psychologist's computer. Mend uses Google Analytics and cookies to track the user's interactions for marketing purposes, but you can opt out. In addition, Mend has third-party contracts and/or links within the platform that are not subject to their privacy policy.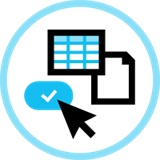 Available Features
5 ★★★★★
Mend offers multiple features that are unique from other telehealth platforms. For example, Mend uses an AI algorithm to predict no-shows and cancellations based on client's history. Providers then can make decisions on reminders and outreach based on this algorithm. Both paid plans offer group telehealth sessions and scheduling but MendPractice only allows for up to four participants to be scheduled in advance. Providers may use the "Ad hoc" or on-demand group session and invite as many clients as they wish to a session, bypassing the participant limit.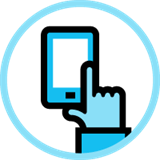 Ease of Use
5 ★★★★★
Mend is easy to navigate; however, given the features of the service, going through their online training was helpful. It is also easy from the patient's perspective, even if they are using a mobile phone. Once inside the telehealth platform, communication is easy with options to screenshare, chat, and take a screenshot of the patient (with a prompt for permission by the provider).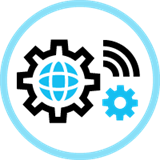 Functionality
5 ★★★★★
Mend works well even in low bandwidth areas or with older devices. Connectivity and functioning was stable throughout multiple telehealth sessions. Mend will soon be able to support scheduled groups on their practice bundle via integration with either Teams/Zoom/Webex overcoming the four-person group scheduling limit.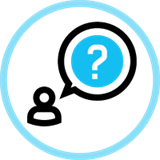 Customer Support
5 ★★★★★
Mend's online training platform is detailed and helpful with an extensive FAQ portion. Paid subscribers are assigned a customer service agent who checks in periodically and ensures that the service is meeting their needs. I also attended a Mend webinar that was informative and helpful in further understanding not only their product but ideas for my own practice and outreach to clients in the telehealth age.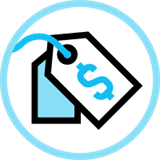 Value for Money
5 ★★★★★
Given the price point for MendPractice and the wide range of features, assigned customer support, education materials, high customization, ability to have guaranteed connectivity in even low broadband areas, and ease of use, it's a good value for the money. It would take some additional effort by the provider to schedule groups larger than four using the ad hoc scheduling; however, for those who primarily do groups in their practice it would be worth discussing a customized plan. For those who have large practices, the Enterprise plan offers an impressive number of features including two-way integration of electronic health records.
Mend panelist ratings and comments

"Mend is ideal for practices with six or more clinicians who do not have an integrated telemedicine communication option or if their current option does not support quality patient connections. While Mend is not a comprehensive practice management platform, it offers integration with many EHR platforms and includes innovative features that can help better engage patients and avoid missed revenue. A selling point that Mend emphasizes is that they work to optimize the video connection to ensure high-quality sessions. For people with practices in rural areas, having a reliable platform that fosters telehealth visits is crucial, and Mend appears to address this. Another plus for large practices is that the appointment predictor feature helps you to fill late cancellation spots, thereby increasing revenue. Another advantage is the integration of LanguageLine, which can help your office be more linguistically responsive to clients who speak languages other than English."
—Charmain F. Jackman, PhD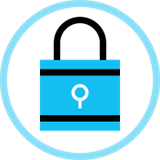 Privacy/Security
5 ★★★★★
Mend Telemedicine facilitates secure and encrypted telehealth communication for healthcare providers (national provider identifier required). A business associate agreement (BAA) is readily accessible once a user has created an account. Mend makes their HIPAA-compliant products easy for patients to use on the web or through the mobile app. Links are provided via email or text (with authentication).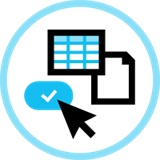 Available Features
4 ★★★★☆
Mend is not meant to replace your practice's EHR system, but to integrate with and enhance it. Providers can use the on-demand queue to schedule last-minute appointments and to fill cancelled slots that might have gone unfilled. Mend distinguishes itself from other systems which typically require a patient to go to a patient portal to obtain HIPAA-compliant information as Mend sends this information to patients securely through the web or mobile app, increasing patient engagement and appointment attendance.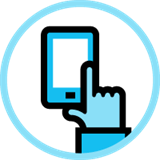 Ease of Use
4 ★★★★☆
I initially tried the free version of Mend that offers texting, video sessions, and appointment reminders. The functions appear easy to use, but it was challenging to navigate the platform. The knowledge base was not as helpful because it was designed for the paid plans. Attending a demo session, however, was helpful to understand the various functions and learn how to navigate the platform.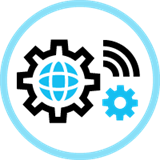 Functionality
4 ★★★★☆
Mend can be used through the web or mobile app and the company focuses heavily on reducing connectivity issues, testing each session to ensure that there is a strong connection as poor internet connectivity can impact no-show rates. There are increased options and better functionality built into the paid plans.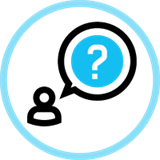 Customer Support
4 ★★★★☆
Mend's primary customer support comes in the form of an AI-chatbot whose questions and responses guide you to the corresponding knowledge areas. Mend also has an extensive knowledge base of articles and video tutorials geared more for the paid plans. The turn-around time for email responses was within 24 hours and the employees who led me through the demo session were friendly and responsive.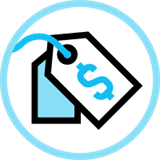 Value for Money
4 ★★★★☆
Mend's platform is geared to providing HIPAA-compliant communication. As it is not an EHR, there are many features that are not available. However, the features that they do offer address a number of pain points for providers around access to reliable telehealth communications. For example, the appointment predictor and the demand queue which facilitates the ability to schedule same day appointments would be a value to group practices. Additionally, not having to worry about the security of your telehealth practice would be worth it.
SecureVideo
SecureVideo is a cloud-based telehealth platform focused on providing flexible feature options with secure, high-quality video and readily available customer support. Its HIPAA-compliant video and audio conferencing platform is built on Zoom, which must be downloaded by both the client and therapist prior to participating in a session. In addition to typical Zoom platform offerings, SecureVideo provides features to assist psychotherapy practice, including scheduling assistance, branding/customization, ability to create electronic forms, online payment options, and ability to schedule and set reminders for clients in either text messaging or via email. SecureVideo can be used for both individual and group therapy sessions, allowing users to have more than 200 participants on a telehealth video, far exceeding what would be needed for a psychologist to successfully implement a group.
SecureVideo offers two solutions, one for small practices available for $50 per month and a second customizable option for health care organizations. This review focuses primarily on the small practice product.
Overall review ratings
5
★★★★★
—Mary O'Leary Wiley, PhD, ABPP
5
★★★★★
—JoAnna Romero Cartaya, PhD 
SecureVideo panelist ratings and comments

"SecureVideo is precisely what it says it is: a HIPAA-compliant telehealth platform that can be used for individual or group meetings. It is well designed, intuitive to operate and has excellent features for a telehealth platform designed for many specialties, including behavioral health. It exceeded my expectations as a group therapy platform, and I believe it would be good for other clinical group meetings such as case conferences or consultation groups. I found it exceptionally nice to work with."
—Mary O'Leary Wiley, PhD, ABPP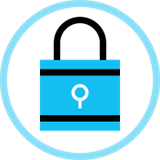 Privacy/Security
5 ★★★★★
SecureVideo is a HIPAA-compliant video and audio conferencing platform. The platform has a BAA built in once you have paid for the plan (not during demo mode). It is focused on medical practices and their specific needs for privacy and security in its design.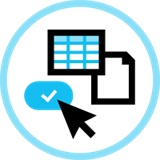 Available Features
5 ★★★★★
SecureVideo has excellent features for a telehealth platform. There is a built-in calendar for scheduling, and the system sends invitations and reminders to clients when requested. Payments are accepted via credit card on the app through Stripe, and other platforms can be accessed as well (e.g., PayPal). There is a waiting room until the session is begun by the therapist, an especially nice feature for group sessions.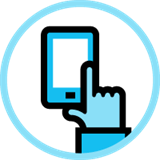 Ease of Use
5 ★★★★★
SecureVideo is well designed and easy to use. The links and the menu are clear and navigation is very intuitive. My clients indicated that it was quite simple to use.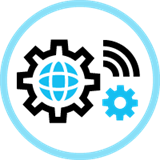 Functionality
5 ★★★★★
The quality of the sound and visuals, including during group sessions, is very reliable, far more than regular Zoom and other HIPAA-compliant platforms that I use. Functionally, there are many options in the SecureVideo system, video and audio can be muted by the participant, participation is possible from a computer or mobile phone, and there is an audio-only option.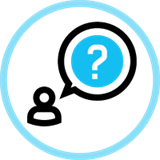 Customer Support
5 ★★★★★
There is a wide range of support through chat and telephone. There are excellent training videos and documents available in the system, though I found I really didn't need them because the platform design was simple to follow. It was easy to get answers from customer support.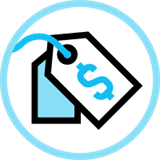 Value for Money
4 ★★★★☆
Unsurprisingly, there is a charge for a HIPPA-compliant platform that is as versatile as SecureVideo. I found the $50 monthly fee per therapist to be quite reasonable, though $600 annually per person might be quite expensive for a group practice with a larger staff.
SecureVideo panelist ratings and comments

"I would recommend SecureVideo for practices that offer a range of telehealth services but do not need the bells and whistles of more specialized branding practice experience. Its price point and easy-to-use services provide a good bridge for those practices that are using telehealth and will continue after the public health emergency, rather than adopting a piecemeal approach of using additional software and services to make popular noncompliant video conferencing platforms like Zoom fit. I was excited by the ability to customize informed consent documents and the tutorials on how to create these forms and upfront price points for SecureVideo to create these forms. I also appreciate that SecureVideo was created by those in the mental health field. I enjoyed my experience of demoing with a SecureVideo staff member and appreciated her responsiveness to my questions (that were often within a very short amount of time)."
—JoAnna Romero Cartaya, PhD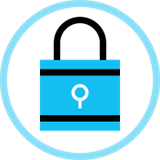 Privacy/Security
5 ★★★★★
SecureVideo's BAA is readily accessible and provides information regarding the HIPAA compliance of the platform as well as providers responsibilities for following HIPAA. All personally identifiable data is encrypted. From their privacy policy, website tracking for marketing and other purposes is done in an anonymous or aggregate basis, which is a plus.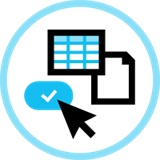 Available Features
5 ★★★★★
SecureVideo has great features for group therapy such as its seamless ability to add group members and customize to the clients' particular needs (i.e., how the patient wants to be contacted, payment, and type of forms that a client needs prior to entering). With all the features of Zoom, it is also easy to run groups and have access to sharing screens, using the whiteboard, and other ways to make the group interactive in a format that clients are comfortable using. SecureVideo can also mask a phone number, so that clients will see your practice number rather than a blocked or personal cell number.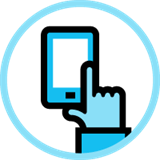 Ease of Use
5 ★★★★★
After going through the demo, I found the platform to be easy to use and was able to schedule appointments right away. With the additional security features, clients were receptive to using Zoom and seemed to have an easy time entering and participating in the group, even with the requirement that forms be completed prior to entering the session.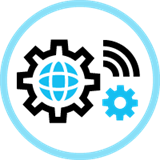 Functionality
5 ★★★★★
During the review, I did not have connectivity or sound issues; however, there is a dedicated customer service line if connectivity issues occur. SecureVideo is web-based and can work on any mobile, tablet, or computer device.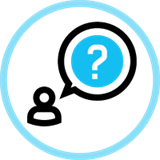 Customer Support
5 ★★★★★
Customer support was responsive, knowledgeable, friendly, and timely from the initial contact to set up and platform customization. Response time for chat during business hours was within one minute. They also offer 24-hour phone support and access to help via email. The material on their website is helpful, especially in beginning to set up electronic forms.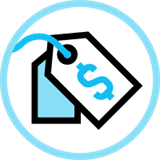 Value for Money
5 ★★★★★
Given the additional features, use of a secure Zoom platform, the responsiveness of customer service, I believe this is a good value for the money spent ($50 per month). Add-on features, such as creating online forms beyond the free 30 minutes, are at a reasonable price.
Spruce
Spruce Health is a HIPAA-compliant all-in-one communication platform with tools for email, phone, texting, and faxing, as well as video calls. Spruce focuses on enhancing communication with patients and on team communication among practitioners within a practice. Users can obtain a special Spruce number, which allows psychologists to separate their business line from their personal line all using the same cell phone. Patients can securely share files, videos, and photos. Spruce also includes prebuilt screening assessments to help providers collect information asynchronously. Spruce is available for Android, iOS, and the web.
Spruce offers two plan levels:
The basic plan is $24 per month per user and includes secure patient messaging, video calling, Spruce visits, secure team messaging, a Spruce phone number, e-fax, and a BAA.
The communicator plan is $49 monthly per therapist and includes all the above, plus custom inbox configuration, phone tree, practice hours, workflow automation, and mobile payments, allowing patients to pay through the app.
Spruce offers a free 14-day trial period.
Overall review ratings
4
4 ★★★★☆
—Charmain F. Jackman, PhD
5
5 ★★★★★
—Mary O'Leary Wiley, PhD, ABPP
Spruce panelist ratings and comments

"I would definitely recommend Spruce to my colleagues. The platform is easy to navigate and it addresses many providers' concerns about communicating with patients through voice calls and voicemails. Given the features that you obtain from Spruce, it is definitely worth the value. However, you would likely want to lose your landline to save money.

Spruce makes it very convenient to communicate with clients and to share documents all in the palm of your hand. It can also be used by providers who do not have an affordable platform for video calls."
—Charmain F. Jackman, PhD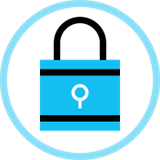 Privacy/Security
4 ★★★★☆
According to their materials, all communications that happen on the Spruce platform are HIPAA-compliant and are secure and encrypted. A BAA is provided at no additional cost to practitioners. Patients must review and sign the privacy policy agreements before they can engage with their providers.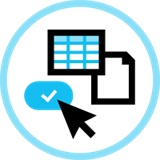 Available Features
4 ★★★★☆
Key features of Spruce are automations that improve communications such as scheduling messages to be sent later and the creation of templates for frequently used messages. Spruce also lets you create care plans for patients that can be attached to text messages, so patients can refer to them on an ongoing basis. One important feature that is missing is a calendar or scheduling option.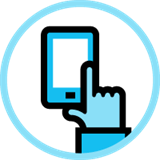 Ease of Use
5 ★★★★★
The Spruce app and desktop version are easy to set up and navigate for both patients and providers. Patients receive a notification by text message with a link to download the app on the phone or computer.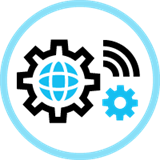 Functionality
4 ★★★★☆
The Spruce platform has a modern look and feel with features that worked well on both the web-based platform and the app version. Spruce allows providers to be as responsive as they want to be. Additionally, Spruce offers integrations with Stripe, Hint (EHR/billing services for direct pay practices), and Elation (electronic health record).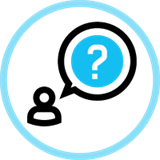 Customer Support
5 ★★★★★
Providers can access support using the library of articles and videos in the Help Center, through the chatbot, or by requesting an email response. I was very impressed with how quickly someone responded to an email question.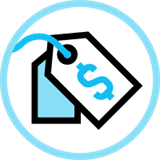 Value for Money
4 ★★★★☆
Spruce offers an affordable secure communication alternative to the traditional landline. Providers would not need to worry about privacy and security issues and would save money compared to paying for a landline and a fax machine service. A fair amount of practice management software platforms include secure text messaging, however, many do not offer voice calling options.
Spruce panelist ratings and comments

"As communication options expand beyond the olden days of office hours and receptionists, a nimbler communication system for clients and psychologists is needed and I think that Spruce is an excellent platform for this. Spruce saves psychologists from juggling phones, faxes, emails, and texts, while keeping all communications secure and HIPAA-compliant. It allows the practitioner to respond and engage with clients when away from the office, bringing office flexibility to a new level. Spruce emphasizes that their mission is to expand access to health care, and a BAA is provided. The website offers descriptions of various types of health care settings and ways that Spruce is used effectively, and many of the examples highlight diverse practice settings."
—Mary O'Leary Wiley, PhD, ABPP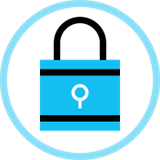 Privacy/Security
5 ★★★★★
Spruce Health is a HIPAA-compliant all-in-one communication platform that allows email, text, and fax communication from both a phone-based app and computer-based platform and allows you to securely store your patients' conversations and calls, as well as their contact information.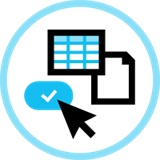 Available Features
5 ★★★★★
Spruce has the key features a practice needs for HIPAA-compliant communication: email, phone, texting, and faxing. If you are part of a group practice, Spruce allows conversations among "teams" with full HIPAA-compliance, making it appropriate for clinical supervision or case conference communication. There is also a secure video platform built into the system, though the primary focus of the platform appears to be client and team communication.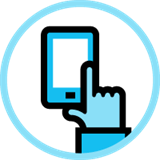 Ease of Use
4 ★★★★☆
Spruce has a clean and clear layout and provides careful instructions. Because there are so many options, a little practice, and perhaps a little coaching from their staff, might be needed to make it easily accessible.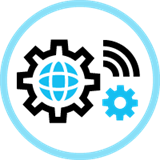 Functionality
5 ★★★★★
I found the email and text systems easy to operate. They were received smoothly by those I was communicating with. The video and audio quality were clear. There are many options in the Spruce system, including using the platform from both a computer and mobile phone, which makes it very versatile.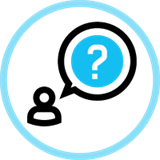 Customer Support
4 ★★★★☆
There is a great deal of information on the Spruce website, and less on the actual app, which sometimes is a bit overwhelming. When you sign up, Spruce sends emails that coach you through the process of accessing the platform and direct to videos and additional instruction. Live weekly webinars are available that include presentation and Q&A.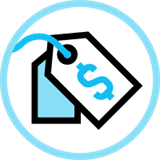 Value for Money
5 ★★★★★
Given the range of services provided, Spruce is a good value for the money. A free trial is available for 14 days for those who would like to try it out.
Psychologist panel review ratings key
Categories rated from 1 to 5, with 5 being the most positive score.
| | | |
| --- | --- | --- |
| Privacy/Security | If applicable, do the creators acknowledge that providers need to be HIPAA compliant? Is it HIPAA compliant? Do they offer a BAA? Are there other legal/regulatory issues to consider? Is there a privacy policy? Is data collected, stored, shared? Is data deidentified? Is there a security policy? Data encryption? | 1- HIPAA relevant and ignored, no privacy policy etc.; 5- Highest levels of privacy and security |
| Available Features | Does the software have all the features your practice needs? What are the key features? What is lacking? | 1-Missing many key features; 5- Has all the features our practice needs and more |
| Ease of Use | Is it easy to navigate? Is it customizable? | 1- Very difficult; 5- Very easy |
| Functionality | Does it perform well? Is it web-based? Is there an app? | 1- Very poor; 5- Very well |
| Customer Support | Is customer support responsive when needed? Do they provide support through the following contact options: Phone, email, online, educational resources, video tutorials? | 1- Very unresponsive; 5- very responsive |
| Value for Money | Does this software provide good value for the money spent? | 1- Poor value for money; 5- Highly valuable |
| Overall Rating | Would you recommend this software to other psychologists? Why or why not? Summarize your thoughts on the software. | 1- Strongly do not recommend; 5- Strongly recommend |
Applications reviewed September 2021
---
This column discusses various software and applications available to psychologists for their professional use. The views expressed in this column are the views of the authors and do not reflect the views of APA or any of its divisions or subunits. All authors have no financial interests in the apps or software discussed. APA does not recommend or endorse any practitioners, products, procedures, opinions, or other information that may be mentioned in this column; those who use these applications or products do so at their own risk. Please direct updates and feedback about mental health technologies to Office of Health Care Innovation staff.
Date created: November 2021