Comparing the latest telehealth solutions
In this installment of "Let's Get Technical," our panel of experts reviews three telehealth platforms: Doxy.me, thera-LINK and Zoom.
December 2019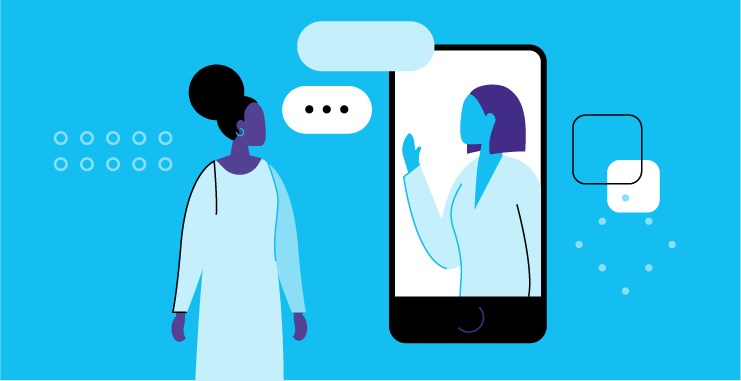 Video conferencing technology enables health professionals to provide services regardless of their location—breaking down a significant barrier to care. As third-party payers are increasingly reimbursing for telehealth services, it has become a viable option for many psychologists to enhance their practice. But how do you find a user-friendly, high-functioning platform that is also HIPAA compliant and won't break your bank?
Our panel of psychologists rate and review three popular telehealth platforms to help you find one that might be the right fit.


---
Doxy.me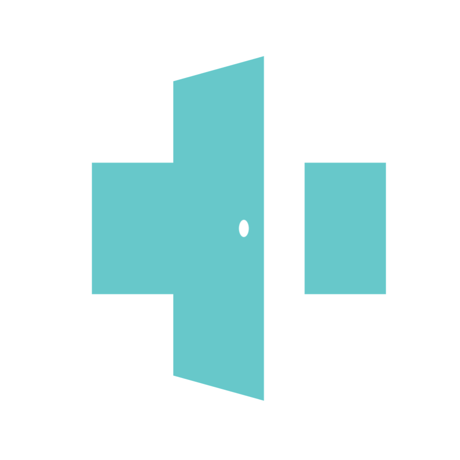 Doxy.me casts itself as an easy-to-use, secure telemedicine tool that is available on any device without requiring a download. Its free version is fully functional, HIPAA compliant and includes a Business Associate Agreement (BAA) at no charge, supporting the company's mission to make telemedicine available to everyone. Doxy.me offers two premium versions: One for individual providers at $35 per month and one for clinics at $50 per month per provider. Both premium versions enable psychologists to customize the waiting room with logo, text and videos. The premium versions also offer real-time customer support, file transfer, payment processing, and text and email notifications.
Overall Review Ratings
4
★★★★☆
—Kristi K. Phillips, PsyD
5 
★★★★★
—Charmain F. Jackman, PhD
Panelist Ratings & Comments

"Doxy.me is easy to use and provides a seamless, HIPAA compliant telehealth experience for both the psychologist and the client. I would recommend the premium version of Doxy.me to psychologists who want an intuitive, high-resolution telehealth platform. I particularly enjoy the customization feature that the premium version provides, because it helps the client feel secure knowing they are in the appropriate waiting room with the practice logos and other identifying information. I rate the free version as a 4 out of 5: The customer service would be more effective if they offered support either by telephone or by chat. I appreciate the peace of mind that comes with knowing that if problems arise, there is immediate support with the premium version, especially given the sensitivity of our work" —Kristi K. Phillips, PsyD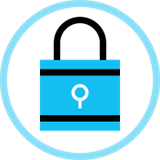 Privacy/Security
5 ★★★★★
Doxy.me follows HIPAA and the data privacy requirements for Canada. The premium version also meets the requirements of the European Union. All data is encrypted and none of the information from the anonymous sessions is stored.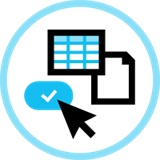 Available Features
5 ★★★★★
I like that the paid version of Doxy.me offers the ability to customize the waiting room so that clients know that they are in the right space, and that Doxy.me automatically keeps track of the time, date and duration of every session.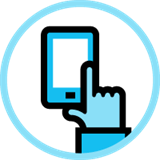 Ease of Use
5 ★★★★★
Doxy.me provides a seamless telehealth experience for both the psychologist and the client. It is intuitive and easy to use as there is no plug in or application to be installed, and the client does not need to set up an account. It can be used on a mobile device (iOS and Android), tablets and computers.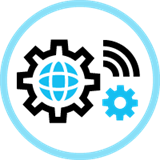 Functionality
4 ★★★★☆
Doxy.me operates using any web browser. Users need only a camera and microphone within their device. Doxy.me has high-quality HD audio and video. It will not work well with average to weak internet connections. It is important to make sure you have a backup plan in the event that you have technical difficulties.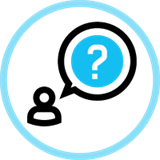 Customer Support
4 ★★★★☆
The basic program enables users to search doxy.me's help center for articles on the most common issues, use the community forum or email customer service for a response within 24 hours. The support is much better for the premium plan and gives users priority assistance including live chat or scheduled video or phone calls with the support team.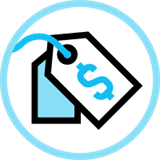 Value for Money
5 ★★★★★
Doxy.me offers a 30-day free trial of their premium versions so psychologists can determine if it fits their needs. If a psychologist is going to use Doxy.me on a regular basis, the support features that come with the premium versions would be worth the investment in the event that a technical issue were to arise.
Panelist Ratings & Comments

"I have been using Doxy.me for the past three years and would definitely recommend it to other practitioners. Doxy is easy to use, especially from the client perspective. Doxy provides the best value for the money as it is free and offers a free BAA. It provides security and data-encryption for all users. I love that Doxy's mission is to make telehealth available to everyone!" — Charmain F. Jackman, PhD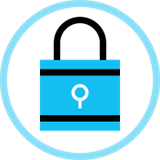 Privacy/Security
4 ★★★★☆
Doxy provides "state-of-the-art security and encryption protocols" that are compliant with HIPAA and Health Information Technology for Economic and Clinical Health Act (HITECH) requirements. Doxy offers a BAA for providers at no additional cost. Doxy does not collect or store any client information. While Doxy tracks all meetings, the only information that is maintained is the date, time and length of the call.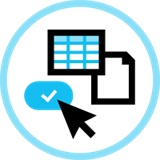 Available Features
4 ★★★★☆
The free plan offers all the features needed to conduct unlimited video calls with patients. However, for more advanced features such as group calls, screen sharing, file transfer and payment collection, you will need to upgrade to the Professional or Clinic plans.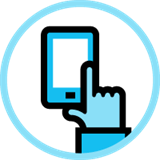 Ease of Use
5 ★★★★★
Doxy.me is very easy to navigate for both providers and patients. There is no need for patients to download an app. They can simply type in the provider's personalized URL that goes directly to the virtual waiting room. For providers, there is a sidebar that lists all the features, making it easy to use.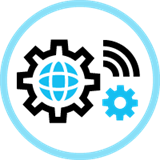 Functionality
5 ★★★★★
Doxy.me is web based and functions well. It requires WiFi or high-speed internet. Poor connectivity will impact the quality of the call.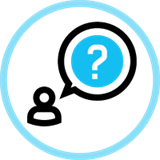 Customer Support
4 ★★★★☆
User support options include articles, email support, phone and live chat. However, phone and live chat are only available on paid plans. There is also a community forum where users can pose questions and receive responses from other community members and Doxy team members.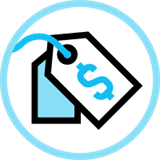 Value for Money
5 ★★★★★
Doxy believes that "everyone should have access to telemedicine" and it offers a completely free option along with a free BAA. For additional features such as group calling or screen share, you can upgrade to the professional subscription.
thera-LINK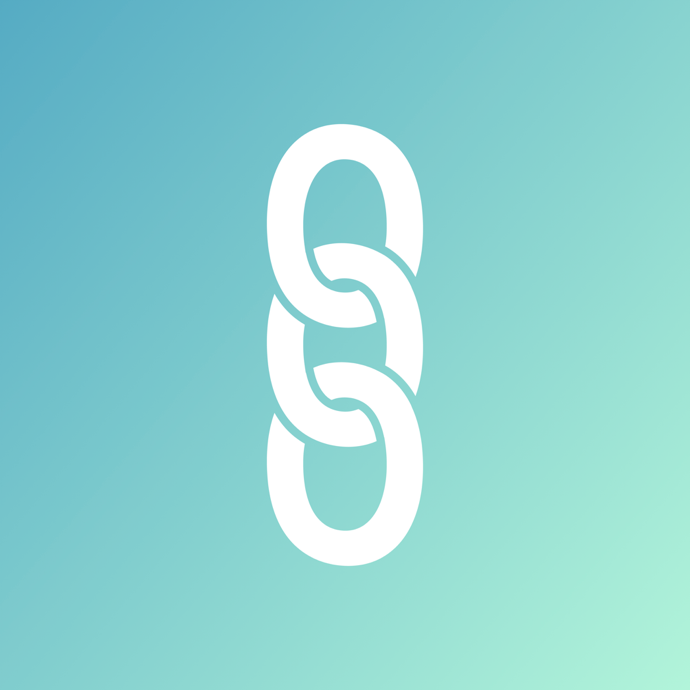 thera-LINK describes itself as a HIPAA secure video platform created by therapists for therapists. In addition to useful features such as payment processing, custom waiting rooms and patient self-scheduling, thera-LINK's Plus and Ultimate plans offer a public listing for consumers who are looking for a telepsychology provider. After a 15-day free trial, thera-LINK offers three tiers of services: 
Basic at $30 includes five  sessions per month for one provider and a scheduler. 
Plus at $45 per month per provider includes unlimited sessions, secure file sharing, advanced payment and scheduling options and office manager accounts. 
Ultimate at $65 per month per provider includes all the features of the Plus package along with session and client notes, secure messaging and a branded portal.
Overall Review Ratings
4
★★★★☆
—JoAnna Romero Cartaya, PhD
2
★★☆☆☆
—Kevin D. Arnold, PhD, ABPP
Panelist Ratings & Comments

"thera-LINK is a tailored telehealth service for mental health providers, especially those who may want to develop a regular telepsychology practice. A better range of service options is available in the plus and ultimate plans for not too much additional cost. thera-LINK has the capability to be used on any device; however, it only works well on WiFi and on well-charged devices or those that have a readily available power source. thera-LINK is fairly easy to customize and personalize. Customer service is highly responsive and easy to access through messaging, even while in a session, to trouble shoot." —JoAnna Romero Cartaya, PhD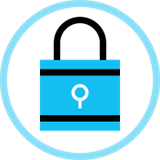 Privacy/Security
5 ★★★★★
thera-LINK is HIPAA and HITECH compliant though providers are responsible for obtaining and storing necessary consent documents. A BAA agreement is provided. While data is not de-identified, it is transmitted securely using Strict Transport Security (HTTPS). thera-LINK offers end-to-end encryption. Patients must have their own login, as thera-LINK does not send messages through email.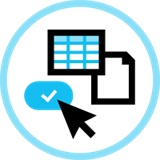 Available Features
5 ★★★★★
thera-LINK's plus and ultimate plans offer all the necessary telehealth features. Patient self-scheduling, the ability to send documents through the service in both real-time and as homework, and electronic health record (EHR) interfacing for note taking on telehealth sessions stand out as key features.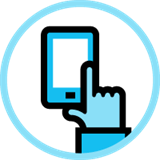 Ease of Use
5 ★★★★★
thera-LINK is easy to navigate and offers several customizable features to personalize the service, including pleasant imagery and music options for the waiting room. thera-LINK provides templated informed consent documents that can be altered to fit your practice, easing some of the paperwork burden.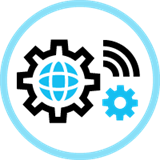 Functionality
3 ★★★☆☆
thera-LINK can be used on any device but requires high bandwidth and needs WiFi to work well. Devices either need to be well charged or have a power source available, as this service drains battery power fairly quickly.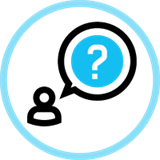 Customer Support
5 ★★★★★
Customer service is highly responsive. Online support is provided in real time so that users can access it while in session through live chat or by calling. The resource center contains templates for informed consent, blogs and video trainings for both patients and providers.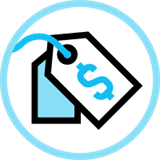 Value for Money
5 ★★★★★
thera-LINK is cost effective and provides differing tiers of services based on clinic needs and uses per month. A better range of service options are available in the plus and ultimate plans for not too much more/ They include listing on the thera-LINK website as a telepsych provider.
Panelist Ratings & Comments

"I would not generally recommend this software at this time, at least if the psychologist is on a Mac platform. It did not deliver the actual audio-video functionality that one would expect to be at the core of this program. Also, the app was what many would consider out-of-date; the current version appeared to be at least one year old. In contrast, much of the set-up and processing features (e.g., client set-up and payment processing) seemed very straightforward, and customer service is very quick to respond. If a psychologist is looking for an intuitively easy-to-start-up telepsychology platform, thera-LINK may require an investment of time in educating oneself on the operation of the system and ensuring patients are equipped to utilize its technical features." — Kevin D. Arnold, PhD, ABPP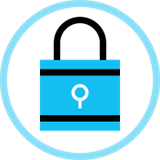 Privacy/Security
3 ★★★☆☆
thera-LINK provides a detailed list of the ways in which it meets HIPAA standards. However, some desirable security features, such as two-step authentication, regular password change requirements or auto-logoff after a period of non-activity, are not built in. Additionally, thera-LINK does not appear to indemnify the psychologist or practice if they cause a HIPAA breach.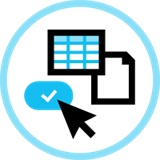 Available Features
4 ★★★★☆
thera-LINK offers many common, useful features, including payment processing, options for scheduling, customizable webpage appearance, charting, reports and secure communication with patients. Missing is the capacity to integrate with existing EHR/office management programs, as well as electronic form signing and secure transmission of forms.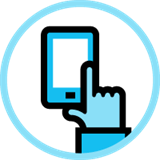 Ease of Use
4 ★★★★☆
The website is remarkably easy to navigate. The reporting features and online payment capability contribute to its ease of use. Some features of customization are not extensive for those psychologists or practices that have well-developed existing branding.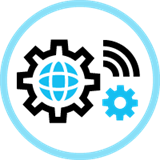 Functionality
2 ★★☆☆☆
Users may experience poor connectivity for both video and audio due to bandwidth concerns and potentially out-of-date browsers. This was especially prevalent using a MacBook and iPhone during the trial period. In-session and non-session chat functions can be helpful if both patient and provider know how to use them.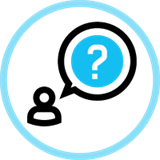 Customer Support
5 ★★★★★
Customer support is very responsive and timely, although the technical support provided did not resolve the functionality problems above. There are several forms of support available, including articles that are well classified by topic, and videos. Also, there is online support through chat and email.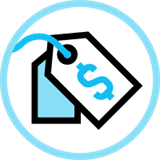 Value for Money
3 ★★★☆☆
The costs for thera-Link appear to be similar to other products of this type but the session functionality was a serious consideration, since costs can exceed $100 per month for a group. If bandwidth constraints are an issue it is unclear how multiple providers might function on one internet connection at the same time.
Zoom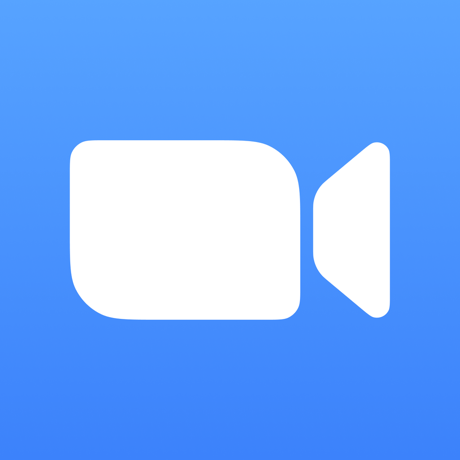 Zoom is a video conferencing platform with separate products tailored to different industries. Its telehealth solution is HIPAA compliant and promises to deliver consistently high-quality video, regardless of bandwidth, with software that integrates smoothly into the technology and workflow of health professionals. Also included are video conferencing features for internal communications such as meetings and trainings. To ensure protection from security breaches, providers will need to sign up for the Zoom Healthcare business plan, which includes a BAA and starts at $200/month.
Overall Review Ratings
5
★★★★★
—JoAnna Romero Cartaya, PhD
3 
★★★☆☆
—Charmain F. Jackman, PhD
Panelist Ratings & Comments

"Zoom Healthcare is versatile, easy to use and highly customizable, providing multiple functions in addition to patient care. The service works on all devices and performs well even under low bandwidth conditions. It is HIPAA compliant, with high security and privacy standards. This is a high-performing telehealth service; however. However, it is quite expensive for those who may have smaller to midsize practices or clinics. For those who are midsize to large and may use Zoom Healthcare for multiple purposes (i.e., training, recording capability, meetings, consultation, seminars, groups and integration with EHR, etc.) the price point is of high value." — JoAnna Romero Cartaya, PhD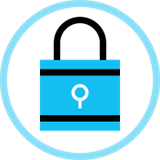 Privacy/Security
5 ★★★★★
Zoom Healthcare offers high levels of privacy and security. Zoom does not have access to protected health information (PHI). All audio, video and screen sharing is encrypted.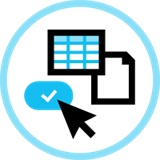 Available Features
5 ★★★★★
Zoom has all the features a telehealth practice needs. It offers a secure waiting room for clients, interface for business meetings, the ability to record educational meetings, and the ability to be used with multiple apps and interface with Epic Systems health care software.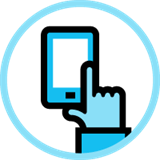 Ease of Use
4 ★★★★☆
Zoom is very easy to navigate though some initial learning is necessary with app integration. Some customization is possible; however, Zoom Healthcare is focused on moderate to large nonprofits, hospitals, and institutions within the health care system, rather than a private practice setting.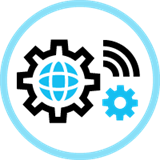 Functionality
5 ★★★★★
Zoom performs very well and in low-bandwidth areas on any device. It integrates with a large amount of applications for customization as well as with the specific needs of an organization or institution.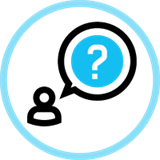 Customer Support
5 ★★★★★
Zoom offers a high level of customer support including round-the-clock assistance, live tutorials, scheduled trainings, webinars and focused consultations regarding the needs of an institution/organization.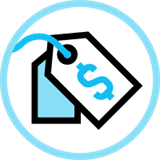 Value for Money
4 ★★★★☆
Zoom Healthcare is expensive for small practices, especially if psychologists are not using the full scope of what Zoom Healthcare can offer. However, for larger institutions that may utilize multiple functions and focus on patient care, as well as education and consultation, this service provides high value for the price point.
Panelist Ratings & Comments

"Zoom offers a high level of security with a pricey BAA. The platform is easy to navigate for both providers and clients, offering some unique features such as audio transcription. For a small practice where telehealth is used primary for individual, group or family therapy, Zoom would not be the best option from a financial perspective, as there are more reasonably priced plans available elsewhere. However, for large practices with video conferencing needs beyond therapy, Zoom might be just right for you." — Charmain F. Jackman, PhD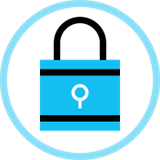 Privacy/Security
5 ★★★★★
Zoom Healthcare has high levels of privacy and security. It protects and encrypts all audio, video and screen sharing data. It does not collect or store any patient/client data. With a signed BAA, Zoom assumes responsibility for any security breaches.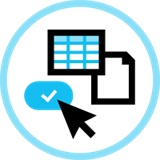 Available Features
4 ★★★★☆
Zoom has most of the features needed for a small or large practice. A unique feature is that it provides audio transcriptions of sessions with a business plan (including Zoom Healthcare). One missing feature is that providers are unable to collect payments from clients. For webinars, you can integrate PayPal for payment collection.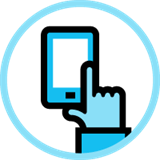 Ease of Use
5 ★★★★★
Zoom is relatively easy to navigate. Linked icons can help you navigate the platform. Once the call is live, several options can help you customize the meeting.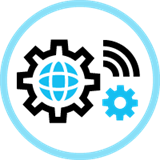 Functionality
5 ★★★★★
Zoom is web-based and requires WiFI or high-speed internet. Zoom also has a mobile app, but clients can connect with you easily through a link without the need to download an app.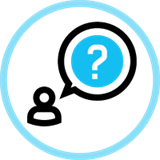 Customer Support
4 ★★★★☆
Zoom offers live chat and a help center with articles and video tutorials. Zoom provides 24-hour phone support with its business plans.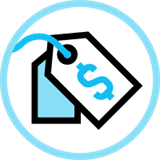 Value for Money
3 ★★☆☆☆
Depending on your needs, there are more reasonably priced plans available, especially for individual providers. However, if you are conducting group therapy, webinars or staff meetings with multiple employees in several locations, then Zoom might be a good option for you.
Psychologist Panel Review Ratings Key
(categories rated from 1 to 5, with 5 being the most positive score)

| | | |
| --- | --- | --- |
| Privacy/Security | If applicable, do the creators acknowledge that providers need to be HIPAA compliant? Is there a privacy policy? Is data collected, stored, shared? Is data de-identified? Can you opt out? Is there a security policy? Data encryption? | 1- HIPAA relevant and ignored, no privacy policy etc.; 5- Highest levels of privacy & security |
| Additional Features | Does the software have all the features your practice needs? What are the key features? What is lacking? | 1-Missing many key features; 5- Has all the features our practice needs and more |
| Ease of Use | Is it easy to navigate? Is it customizable? | 1- Very difficult; 5- Very easy |
| Functionality | Does it perform well? Is it web-based? Is there an app? | 1- Very difficult; 5- Very easy |
| Customer Support | Is customer support responsive when needed? Do they provide support through the following contact options: Phone, email, online, educational resources, video tutorials? | 1- Very unresponsive; 5- very responsive |
| Value for Money | Does this software provide good value for the money spent? | 1- Poor value for money; 5- Highly valuable |
| Overall Rating | Would you recommend this software to other psychologists? Why or why not? Summarize your thoughts on the software. | 1- Strongly do not recommend; 5- Strongly recommend |
Applications reviewed November 2019
---
This column discusses various software and applications available to psychologists for their professional use. The views expressed in this column are the views of the authors and do not reflect the views of the American Psychological Association or any of its divisions or subunits. All authors have no financial interests in the apps or software discussed. APA does not recommend or endorse any practitioners, products, procedures, opinions or other information that may be mentioned in this column; those who use these applications or products do so at their own risk. Please direct updates and feedback about apps to Communications Office Staff.
Date created: December 2019