Professional Development Resources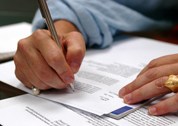 Check out our
course catalog
with continuing education (CE) courses tailored to the needs and interests of practicing psychologists. This section also features additional professional development opportunities, along with APA-approved guidelines for practitioners, clinical information, resources for early-career psychologists, self-care guidance and more.
Early Career Psychologists
About 15,000 APA members are within seven years of receiving their doctorates. They, along with students now in the doctoral pipeline, will determine the future of psychological science, professional practice, education and training.
PracticeNet
PracticeNet provides instantaneous and continuously updated information about what is happening in professional psychology.