Billing update
Phone only telehealth services for Medicare during COVID-19
The Centers for Medicare and Medicaid Services expands telehealth coverage to allow most psychology services to be provided by telephone without video.
CITE THIS
American Psychological Association. (2020, June 4). Phone only telehealth services for Medicare during COVID-19. http://www.apaservices.org/practice/clinic/covid-19-telehealth-phone-only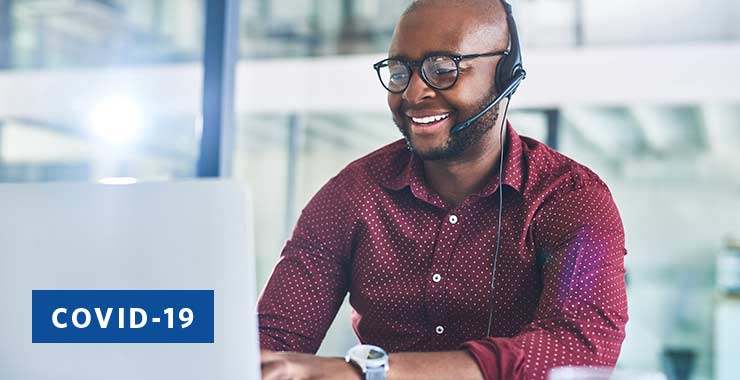 How to bill for telehealth services under Medicare
Psychologists should bill Medicare for traditional telehealth or phone only services the same way they bill for an office visit by using the appropriate CPT® code for the service provided. At this time, Medicare is allowing the following mental and behavioral health services to be provided via telehealth in three categories:
CPT Codes Allowed via Phone Only and Traditional Telehealth
Diagnostic Interview (90791, 90792)
Psychotherapy (90832, 90833, 90834, 90836, 90837, 90838)
Psychoanalysis (90845)
Group Psychotherapy (90853)
Family Psychotherapy (90846, 90847)
Crisis Intervention and Interactive Complexity (90839, 90840, 90785)
Neurobehavioral Status Exam (96116, 96121)
Psychological Evaluation (96130, 96131)
Neuropsychological Evaluation (96132, 96133)
Psychological and Neuropsychological Test Administration and Scoring (96136, 96137, 96138, 96139)
Health Behavior Assessment (96156)
Health Behavior Intervention, Individual (96158, 96159)
Health Behavior Intervention, Group (96164, 96165)
Health Behavior Intervention, Family with patient (96167, 96178)
Behavioral Screening (96127)
Screening, Brief Intervention, and Referral to Treatment (G0396, G0397)
CPT Codes Allowed via Traditional Telehealth Only
Developmental Screening and Testing (96110, 96112, 96113)
Adaptive Behavior Assessment (97151, 97152, 0362T)
Adaptive Behavior Treatment (97153, 97154, 97155, 97156, 97157, 97158, 0373T)
CPT Codes Added to the Telehealth List but as Non-Covered Services (not reimbursable in Medicare)
Psychophysiological therapy (90875)
Health Behavior Intervention, Family without patient (96170, 96171)
Place of service
When providing services through traditional telehealth or phone only you should use the place of service (POS) that would have been reported if the service had been furnished in-person. CMS is making this change to identify when it is appropriate to pay a non-facility fee, rather than a facility fee which would have automatically been included under POS 02.
To illustrate, a psychologist who would have seen patients in a private office should use POS 11. Those who would have treated the patient in a clinic or skilled nursing facility should use the corresponding POS.
Telehealth modifiers
All claims for traditional telehealth and audio-only telehealth services should include modifier 95.
Please note that Telephone Assessment and Management Services (98666-98668) are not considered telehealth services and, therefore, do not require modifier 95.