What Is Medicare?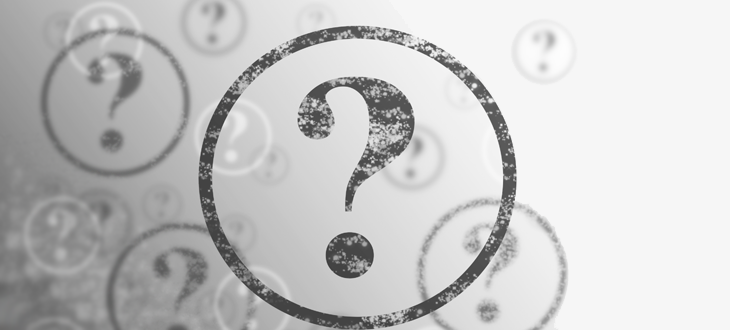 Understanding the program structure and psychologists' place in it will help you get started.
Medicare is a federal health insurance program for people who are age 65 and older, disabled or suffer from Stage IV (or, end-stage) chronic renal disease. The program was created under the Social Security Act (SSA) in 1965. The Centers for Medicare and Medicaid Services (CMS), an agency within the U.S. Department of Health and Human Services, administers the Medicare program.
The Parts of Medicare
The different parts of Medicare help cover specific services:

Part A: Hospital Insurance
Medicare beneficiaries automatically receive the Part A hospital benefit that covers inpatient hospital services, skilled nursing facilities, home health services and hospice care.

Part B: Medical Insurance
Part B is a supplemental insurance package that helps pay for the cost of services by healthcare professionals such as psychologists, outpatient hospital services, medical equipment and supplies and other health services and supplies. Individuals must enroll to receive Part B benefits; once enrolled in Part B they are charged a monthly premium.

Part C: Medicare Advantage Plans
Part C Medicare Advantage (MA) plans are an alternative to traditional fee-for-service Medicare. Offered by private insurance companies, MA plans provide coverage for Part A hospital services and Part B professional services. Some, but not all, MA plans also offer coverage for prescription drugs, vision and dental services. MA plans differ from traditional Medicare in that they may restrict beneficiaries to providers and facilities in their network or require beneficiaries to pay higher costs when using healthcare professionals or facilities outside of the MA plan's network. Types of MA plans include, but are not limited to, health maintenance organizations (HMOs), managed care organizations (MCOs) and Preferred Provider Organizations (PPOs). MA plans have risk adjustment requirements that may lead to more frequent audits than traditional fee-for-service Medicare1.
1 Medicare & Medicaid Research Review. 2014: Volume 4, Number 2(PDF, 464KB)

Part D: Prescription Drug Coverage
Medicare's Part D Prescription Drug Plan is optional for beneficiaries. Those who choose not to enroll when first eligible may face a penalty when enrolling in a Part D plan at a later date.
History of Psychologists in Medicare
Prior to July 1, 1990, Medicare Part B paid for qualified psychologist services only if they were furnished in specified settings or as an integral part of a physician's service. Services provided to hospital inpatients were considered "bundled" hospital services, with Medicare's payment going to the hospital rather than directly to the psychologist. In 1989 Congress expanded Part B coverage and gave those enrolled in the Medicare program as "clinical psychologists" the authority to treat Medicare beneficiaries independently in all settings and bill Medicare for their services. The term "clinical psychologist services" is defined in federal regulations at 42 CFR §410.71.
Congress amended the SSA again in 1990 to remove any confusion over the right of clinical psychologists to bill Medicare directly for services provided to either inpatients or outpatients. By revising the law to specifically "unbundle" psychologist services, Congress clarified that clinical psychologists were to receive payment under Medicare Part B for providing services to hospital inpatients. Consequently, when clinical psychologists are employed by a hospital, their professional services are billed to Medicare Part B.
Further revisions in federal law firmly established the authority of clinical psychologists to treat Medicare beneficiaries independently. Changes to the SSA in 1994 allowed hospital patients receiving qualified psychologist services to be under the care of a clinical psychologist, rather than a physician, with respect to such services to the extent permitted under state law. Similar language appears in Medicare's hospital conditions of participation.
Participation in Medicare?
To participate in Medicare means that the provider agrees to accept the Medicare-allowed amount as payment in full. A participating provider cannot bill the beneficiary for more than the Medicare copayment, even if Medicare's allowed amount is below the provider's customary fee. Psychologists who enroll in Medicare must be participating providers under federal law.1
Under the mandatory claims submission provision in federal law2, Medicare providers are required to submit claims to Medicare for covered services furnished to a beneficiary and to collect a copayment. Waivers are allowed occasionally in cases of documented financial hardship but a routine pattern of waiving copayments for beneficiaries could trigger allegations that the provider is overcharging Medicare or violating the federal anti-kickback statute.3
1 SSA §1842(b)(18)(B)&(C)
2 SSA §1848(g)(4)
3 42 C.F.R. § 1001.952(h)(5)(iv)
Medicare Administrative Contractors (MACs)
CMS contracts with various health care insurance companies, known as Medicare Administrative Contractors (MACs), to process and pay Medicare claims across the country.
See a complete list of MACs and the regions they cover (PDF, 209KB).