FAQs practicing psychologists have about COVID-19
CITE THIS
American Psychological Association. (2020, March 25). FAQs practicing psychologists have about COVID-19. http://www.apaservices.org/practice/news/psychologists-questions-covid-19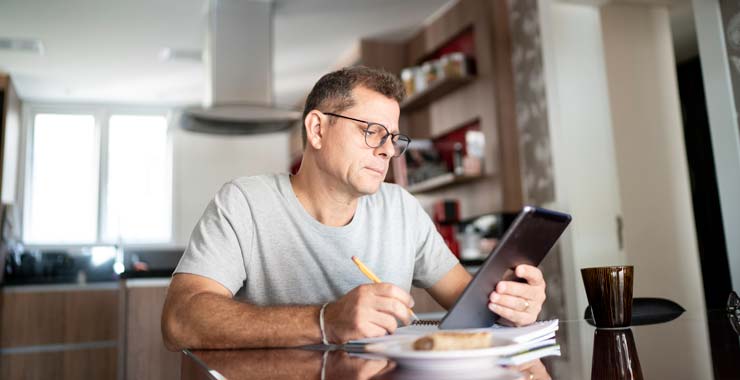 What is the effect of HHS waiving HIPAA fines?
On March 17, the U.S. Department of Health and Human Services (HHS) Office of Civil Rights gave notice that during the COVID-19 emergency it will waive penalties for HIPAA violations by providers in connection with the "good faith" provision of telehealth.
The notice specifically mentions not enforcing the requirement that practitioners have a Business Associate Agreement (BAA) with a telehealth videoconferencing platform vendor. (For more on BAAs, see The Nuts and Bolts of Business Associate Agreements (PDF, 282KB).
However, the notice is vague about what other HIPAA provisions related to telehealth HHS won't enforce.
Despite this notice, APA recommends that practitioners use a telehealth platform vendor that will sign a BAA and that claims to be HIPAA compliant. Here's why:
The notice still recommends doing so to better protect patient privacy. It also lists several such vendors.
Using a HIPAA-compliant vendor now will save practitioners from having to switch vendors and learn a new system once the crisis is over. (See Comparing the latest telehealth solutions for vendor reviews.)
The HHS Office of Civil Rights does not have authority to waive any similar requirements in state law.
Remember that the notice doesn't suspend enforcement regarding your overall practice and HIPAA compliance. Also, psychologists should not count on nonenforcement of any HIPAA requirement not directly related to providing telehealth. For FAQs about this notice see the FAQs on Telehealth and HIPAA during the COVID-19 nationwide public health emergency (PDF, 94KB) webpage.
As always, before you decide to provide telepsychology, you should carefully weigh the potential benefits/risks for each patient based on the circumstances of each patient and psychologist.
What should a practitioner do if he or she suspects a patient has the coronavirus?
If a patient with coronavirus has been in a practitioner's office, the psychologist should notify any other patients of the risk that they may have been exposed. Because of HIPAA and other privacy laws, the safest way to do this is to notify other patients without identifying the infected patient — and in a way that does not make it possible to identify that patient, such as "a patient who visited the office on Tuesday," but not giving a more precise appointment time.
Practitioners should give this notice in a factual manner that is as nonalarming as possible, and describe the office's risk management efforts, such as closing to decontaminate, letting patients reschedule and exploring telepsychology options.
Medical professionals and laboratories are currently the primary pathway for reporting coronavirus cases to public health authorities. Psychologists may also be able to report to public health authorities that a patient knows or suspects that he or she has coronavirus if their state mental health confidentiality law allows or requires such reporting. The same is true for responding to inquiries from public health authorities about a patient.
What should I do if I suspect I have the coronavirus and might have infected my patients?
While information about a patient's coronavirus status is protected health information, psychologists are free to disclose this information about themselves as they see fit. Because psychologists have an ethical obligation to act in patients' best interests, APA recommends that they notify any patients who may have been at risk of infection, and take preventative measures to reduce the risk of infecting others.
Will I be reimbursed for a telephone session?
Telephone calls are reasonable and ethically appropriate in many circumstances, but they are not reimbursed in Medicare at this point: Video-conference counts as a face-to-face encounter; audio-only telephone calls do not in Medicare. A few commercial payers and state Medicaid agencies do reimburse for telephone-only sessions. Psychologists should check with them directly.
APA is fighting for phone-only services, advocating at the federal, state, and commercial payer levels. To learn more about Medicare's current waivers, APA's advocacy action and our partnership with state psychological associations, visit the What the COVID-19 telehealth waiver means for psychology practitioners webpage.
Access to phone-only services is a health equity and social justice issue. Many patients and some providers do not have access or capability to use cellphones with video chat. They may also not have internet service or broadband speed. This is especially true for the many vulnerable populations served by psychologists, including older adults, and those with disabilities, residing in rural areas, or with a lower income, and others.
If I do video-conferencing sessions instead of in-person, do I need to make any changes in my documentation or progress notes?
Documentation for each telepsychology session will be mostly the same as in-person care. Psychologists should be sure to reflect that the services were provided through telehealth.
With regards to billing, Medicare no longer requires a modifier for telehealth. The place of service (POS) code, 02, should be used to indicate that services were provided via telehealth. For other payers, Modifier 95 and POS are generally used for telehealth services.
Please consult with individual payers for specific instructions regarding telehealth billing.
My state issued an emergency order allowing telepsychology, but that doesn't impact the self-insured plans in my state governed by the ERISA law. Is APA doing anything to fix that?
Yes, APA is urging the U.S. Department of Labor (DOL) to respond to the COVID-19 crisis with an emergency order that would require self-insured plans to cover telehealth services by psychologists, including telephone-only services.
For background: In many states, a significant portion of commercial insurance plans cover large national companies that "self-insure" their employees' health benefits. This means that the company pays for the cost of the health claims, rather than transferring that risk to an outside insurance company. These self-insured plans often hire traditional health insurance companies to administer these plans, however, under administrative service only (ASO) contracts.
The DOL regulates these self-insured plans under the federal ERISA law (the Employee Retirement Income Security Act of 1974) to avoid the complexity of a national company having to follow the conflicting health insurance laws of 50 states.
Do psychologists have a responsibility to educate all patients/clients regarding social distancing or other appropriate behaviors at this time?
Psychologists are encouraged to provide education, to the best of their ability, to patients regarding social distancing and relevant appropriate behaviors, and the importance of receiving accurate information from a trusted source.
To learn more:
Is it considered patient abandonment to only offer teletherapy and phone sessions while the coronavirus problem is active? In other words, while community events and schools and other municipal activities are shut down, is it understandable to move to teletherapy only?
It is entirely understandable, and it is not patient abandonment to offer only teletherapy and phone sessions while the coronavirus problem is active. Psychologists should make their best effort to educate patients about why they are moving to this method of service (i.e., the safety and security of patients and themselves) and help patients make the transfer to using the necessary technology.
It will be important to carefully monitor patient safety concerns such as suicidality, while also balancing the need for physical distancing during this time.
How can psychologists take care of their own well-being while they are trying to continue to provide high quality care to a population that is particularly stressed right now?
During a time like this, it is especially important to take care of your own well-being, which may be challenging given other personal and professional stressors you might be facing. Below are some tips for self-care:
Strive to ensure you are getting enough sleep each night.
Be sure to give yourself adequate down time and try to maintain a reasonable work-life balance.
Strive to eat a healthy balanced diet.
Continue or start (if medically appropriate) a fitness routine with appropriate social distancing, such as walking, riding a bike or following an exercise video online.
Set up regular "phone dates" or virtual happy hours with friends and/or family. Consider using a video feature, if possible, to increase connection.
Reach out by email or social media to friends and loved ones.
Connect with other psychologists via list serves and webinars. Set up calls to connect more directly, consult and share experiences.
Set aside time to engage in pleasant activities at home with members of your immediate household as health permits.
Try a new hobby you have been considering such as baking, art or gardening (indoors in a pot or outdoors).
Learn a new skill you have been interested in such as learning a new language, home repair. Watch the many free instructional videos online.
Think of ways you may be able to safely help your larger community, family and friends.
Connect with your spiritual side or higher purpose.
Although it is tempting to check the news frequently, strive to limit your media exposure to only the amount necessary for you to stay informed of critical information.
Seek professional help as needed.
---
Government and payer policies in response to the coronavirus crisis are changing rapidly, so we recommend that you check our COVID-19 webpage frequently.
We will update this FAQ as information changes.