Advice for psychology supervisors and trainees on caring for patients during the COVID-19 crisis
As public health and education officials continue to monitor the spread of the coronavirus, here is advice for supervisors and trainees at psychology training programs on how to prepare for and adapt to fluctuating circumstances specific to patient care.
CITE THIS
American Psychological Association. (2020, March 17). Advice for psychology supervisors and trainees on caring for patients during the COVID-19 crisis. http://www.apaservices.org/practice/news/psychology-training-covid19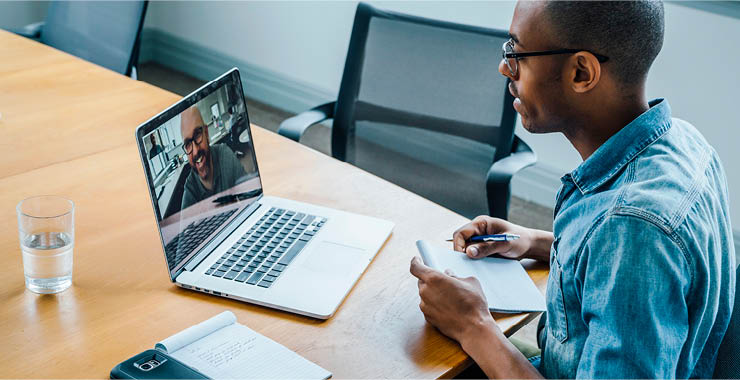 Turn to your institution for guidance
Consult with administrative leaders at your institution on how new procedures and decisions in response to COVID-19 directly affect your training program and patient care. Keep in mind that the situation continues to evolve requiring institutional leaders to re-evaluate and update decisions and procedures on an ongoing basis. Be sure to check for updates.
Prepare for unexpected situations
The public health call for social distancing, a potential outbreak or quarantine in your community is an opportunity for students and trainees to learn how to be flexible and manage unexpected circumstances. Discuss how to handle changes to delivery of services. Develop contingency plans and communicate effectively to patients and their families as well as each other. Talk to your supervisor about how to prioritize and balance duties with self-care.
Develop a patient communication plan
Work with your supervisor to determine how to stay in touch with patients and their families during a social distancing period, an outbreak or quarantine. Supervisors may want to team up with trainees to draft a notice outlining how your program will function. Update voicemail greetings and automatic email replies to include your availability and any changes in services. Include information on the policies and procedures that patients should use if they are in crisis.
Understand telepsychology options
Review your medical and academic institutions' telehealth policies and procedures. Many medical centers and hospitals have HIPAA compliant protocols and technology in place. Find out if they accommodate telepsychology services to patients. Ask if there is an option for supervising trainees via technology. Be sure to check state licensing laws regarding the physical location of your supervisor and whether telesupervision is permitted. It is important to consider whether delivering telepsychology services might involve practicing across state lines and whether your state permits it even temporarily. Keep in mind that some academic institutions may not have telehealth options and state laws vary. Consult with your institution on appropriate use of telehealth and ask if current policies allow graduate students to deliver telepsychology services. If your program is APA accredited, seek guidance from the Office of Program Consultation and Accreditation on telehealth and telesupervision. Check the APA website for resources on telehealth .
Help manage patient and community anxiety
News reports that COVID-19 may become more widespread, as well as the need for social distancing, are making some people anxious. Help to quell fear by providing credible information to patients, community leaders and local media via email, phone, websites and social media. Share APA's tips on managing anxiety and putting news reports in perspective and the Speaking of Psychology podcast episode on coronavirus anxiety.
Make self-care a priority
Remember to take care of your own health. It can be tempting to prioritize patient needs, but remember that if you become ill, you cannot provide effective care. Follow appropriate hygiene practices and social distancing. Regularly check the Centers for Disease Control website for updates and guidance on preventing the spread of coronavirus. APA offers a wealth of self-care resources on its website.
Check your own anxiety level
Sometimes your own anxiety can affect a patient experience and interfere with your ability to provide quality care. Discuss any anxiety you personally experience with your supervisor and seek out support.
Visit the APA website for additional resources.
Frequently asked questions about psychology training during the COVID-19 outbreak
My practice has psychology trainees, what are our options to continue their training? 
If in-person clinical work is not possible, using telepractice and telesupervision may be an option. If this is new to your practice, be sure to learn more about best practices such as the APA Telepsychology Guidelines (PDF, 80KB) and Supervision Guidelines (PDF, 461KB). It is also a good idea to consult with licensing boards and in the case of practicum students the trainee's director of clinical training. APA is working with the Association of State and Provincial Psychology Boards to get more information about supervision requirements and any modifications that state board might implement. Read more about how remote supervision can help.
I am part of an APA accredited training program. Is it OK for trainees to engage in telepractice and telesupervision? 
The use of telepractice and telesupervision is permissible with trainees. APA's Commission on Accreditation recognizes that practitioners and supervisors may need to expand use of these methods during this unprecedented time. For program specific questions, contact the APA Office of Program Consultation and Accreditation.
We know you have more questions and we are working to get you up-to-date information in this rapidly changing landscape. Visit the APA website for updates.