Temporary changes to federal Medicare telehealth policies
Effective March 6, 2020, psychologists and other providers who treat Medicare beneficiaries have greater flexibility to furnish telehealth services during the COVID-19 public health emergency, thanks to a new law passed by Congress.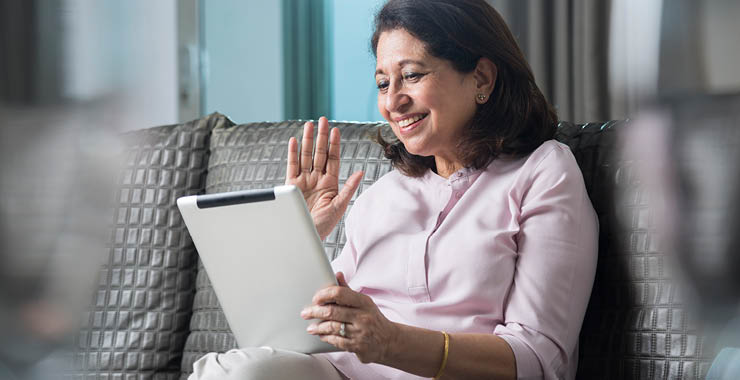 Under the Coronavirus Preparedness and Response Supplemental Appropriations Act 2020, the Centers for Medicare and Medicaid Services (CMS) is waiving key telehealth requirements allowing Medicare beneficiaries to receive services from their homes with fewer restrictions. 
Psychologists should know that:
Medicare patients are no longer required to be in an originating site and can now receive telehealth services in their own homes as well as in any health-care facility.
Telehealth is now available to Medicare beneficiaries in all parts of the country, not just in rural areas.
Telephones may be used only with audio and video functions that provide two-way real-time interactive communication. A telephone call without video does not qualify as a telehealth service. (Telephone-only sessions are reasonable and ethically appropriate in many circumstances, but they will not be reimbursed in Medicare at this point. APA will continue to advocate for telephone-only sessions.)
Telehealth services are reimbursed for the same dollar amount as in-person visits.
Providers may reduce or waive cost-sharing for telehealth visits during this emergency period. This does not apply to brief communication e-Visits (described below).
The new law limits telehealth services to patients for whom the provider had filed a Medicare claim for within the previous three years. However, CMS guidance states that the Department of Health and Human Services (HHS) will not conduct audits to check whether a psychologist's session was a new or a returning patient.
CMS guidance also states that HHS will exercise enforcement discretion and waive penalties for HIPAA violations against providers who serve patients in good faith through everyday communication technologies, such as FaceTime or Skype, during this public emergency.
How to bill for telehealth services under Medicare
Psychologists should bill Medicare for telehealth services the same way they bill for an office visit by using the appropriate CPT® code for the service provided. At this time, Medicare allows the following mental and behavioral health services to be provided via telehealth:
Interactive complexity (90785)
Psychiatric diagnostic interview (90791)
Psychotherapy including individual (90832, -34, -37), family (90846, -47), and psychotherapy for crisis (90839, -40)
Psychoanalysis (90845)
Health behavior assessment and intervention services, individual and group (96158, -59, -64, -65, -67, -68, -70, –71)
Neurobehavioral status examination (96116, 96121)*
* CPT® code 96121 is currently not listed on the CMS telehealth list. APA believes that is an oversight and is actively seeking clarification.
Psychologists can also bill for brief communications (known as e-Visits) with established Medicare patients. E-Visits involve a brief communication, typically initiated by the patient, and can be furnished in any location or geographic area. Medicare co-insurance and deductible amounts cannot be waived for e-Visits.
To bill for an e-Visit, psychologists would use the following codes:
G2061: Qualified nonphysician healthcare professional online assessment and management, for an established patient, for up to seven days, cumulative time during the seven days: 5-10 minutes.
○ G2062: cumulative time of 11-20 minutes during the seven days.
○ G2063: cumulative time of 21 or more minutes during the seven days.
More information on e-Visits can be found here.
While telehealth services in Medicare no longer require the use of a modifier, a specified place of service (POS) code, 02, must be used for all telehealth services regardless of where the psychologist is located. POS 02 certifies that the service meets the telehealth requirements (i.e. the service was furnished through an interactive audio and video telecommunications system).
APA recognizes that these changes do not address all the issues psychologists are encountering as they seek to serve their Medicare patients during this public health emergency. APA has reached out to CMS to confirm that psychologists may provide telehealth services from their own homes and are awaiting an official response. We will continue to request that CMS make additional exceptions to enable psychologists to best serve their patients during this crisis. Specifically, we will advocate with CMS to reimburse telephone-only services, psychological and neuropsychological testing, and interprofessional consultation.
We will continue to keep members updated as we learn more. Government and payer policies in response to the coronavirus crisis are changing rapidly, so we recommend that you check our coronavirus webpage frequently.
Updated March 25, 2020
---
Legal issues are complex and highly fact-specific and state-specific. They require legal expertise that cannot be provided in this article. Moreover, APA and APA Services, Inc. attorneys do not, and cannot, provide legal advice to our membership or state associations. The information in this article does not constitute and should not be relied upon as legal advice and should not be used as a substitute for obtaining personal legal advice and consultation prior to making decisions.