The latest Medicare updates related to COVID-19
The Centers for Medicare and Medicaid Services expands telehealth coverage, eases the enrollment process for new providers and offers advanced and accelerated payments to facilitate access to care for Medicare beneficiaries.
CITE THIS
American Psychological Association. (2020, April 3). The latest Medicare updates related to COVID-19. http://www.apaservices.org/practice/reimbursement/government/medicare-updates-covid-19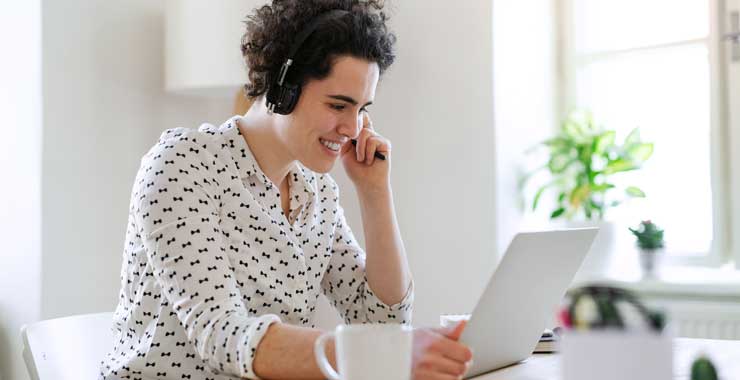 The COVID-19 public health emergency has expanded the need for patients with mental and behavioral health conditions to have access to telehealth services and created an additional demand for psychological services. The federal government designated psychologists as critical, essential workers in the U.S. response to COVID-19. Now CMS has taken several steps to improve access to care for Medicare beneficiaries.
Expanded telehealth coverage
On March 30 CMS announced additional telehealth coverage for Medicare beneficiaries and approved many of APA's recommendations for expansion. Services count as telehealth only if they include audio and video components that allow for two-way, real-time communication, provided either by smartphone or computer-based platforms.
For the duration of the public health emergency:
Psychologists may provide telehealth services from their home.
Telehealth services can now be provided to both new and established Medicare patients.
Psychological and neuropsychological testing and group psychotherapy can be billed when provided through telehealth.
Visits to patients in nursing homes may be conducted via telehealth.
Visits to inpatients and skilled nursing facility residents can be provided as needed, instead of only once every 30 days.
In addition, CMS has opened three assessment and management service codes for psychologists to use via telephones without video, such as through landline phones. Psychologists may bill these codes when they provide assessment (not formal testing) and intervention services to a patient who calls them if they are experiencing a mental health issue. These are the only services that can be provided by audio-only telephones.
For more specifics on how to bill the expanded telehealth coverage and new audio-only assessment and management codes, see the expanded coverage on our website.
Easy enrollment procedures for new providers
In addition to expanding telehealth, CMS has streamlined the process for becoming a Medicare provider. The new enrollment process allows for increased access to psychological care including initial telehealth assessment and ongoing treatment visits for typically underserved populations.
CMS has established toll-free hotlines to enroll and grant temporary Medicare billing privileges, has waived certain screening and other requirements, and is expediating new applications. In addition to the hotlines, "clean" applications submitted online will be processed within seven business days, and paper applications within 14 days. Further details including a listing of hotline numbers now provided by all Medicare Administrative Contractors can be found on the COVID-19 Medicare Provider Enrollment Relief FAQs (PDF, 126KB).
Cash flow assistance for current providers
For psychologists who are already Medicare providers, CMS has set up advanced and accelerated payments to help with COVID-19 cash flow challenges. According to their release, qualified providers must:
Have billed Medicare for claims within 180 days immediately prior to the date of signature on the provider's/ supplier's request form.
Not be in bankruptcy.
Not be under active medical review or program integrity investigation.
Not have any outstanding delinquent Medicare overpayments.
For more information or to apply, psychologists should check out this fact sheet.
Quality reporting allowances
CMS is also granting exceptions and giving providers extra time to meet Medicare's quality reporting requirements, such as MIPS, during the public health emergency. Also, clinicians adversely affected by the COVID-19 public health emergency may apply and request reweighting of the MIPS performance categories for the 2019 performance year. By reweighting, clinicians may receive a neutral MIPS payment adjustment for the 2021 payment year
An opportunity to expand your patient base
These CMS changes to facilitate access to care for Medicare beneficiaries present an opportunity for psychologists to expand their patient base. Providers who are interested in seeing additional patients can now promote their ability to serve Medicare beneficiaries to a variety of referral sources including physicians, senior centers or current and former patients who may now be concerned about parents or other vulnerable family members living in the community. Undoubtedly older adults may be experiencing increased isolation and the full range of emotional responses to the current circumstances, with the associated health risks. Critical care may be needed by residents in community settings such as skilled nursing, assisted living and similar locations.
Providing these services in the short term is a practical and meaningful way to maintain partnerships with long-established referral sources, to offer services to new individuals and those likely to be in great need, and to contribute to the psychological health of society during this public health crisis.