Qualified Clinical Data Registry Advisory Committee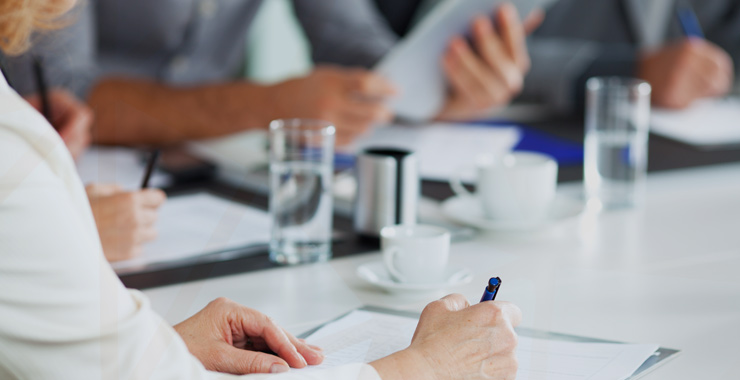 APA appointed an advisory committee to develop a new qualified clinical data registry (QCDR) for psychologists and other behavioral health practitioners to track patient outcomes and compare new treatments and research. This is an opportunity for the discipline of psychology to take a leadership role in identifying gaps in quality measurement and propose new measures that cover mental and behavioral healthcare. The QCDR will also prove valuable for psychologists who aren't Medicare providers as the entire health care industry shifts away from its fee-for-service payment model.
The Mental and Behavioral Health (MBHR) advisory committee is comprised of seven experts specializing in quality measurement, progress monitoring and clinical research.
Chair: Carol Goodheart, EdD
Goodheart is an independently practicing psychologist in Princeton, N.J., and a former APA president. During her term as APA president in 2010, one of her presidential initiatives was the development of PracticeOUTCOMES: Measures for Psychologists (a relational measurement database). In 2015, Goodheart served as an expert panel member invited to explore and advise the Practice Directorate/Practice Organization on the establishment of a QCDR. Her leadership involvement in APA/APAPO efforts on behalf of psychology includes many areas relevant to the evolving nature of healthcare practice over time, e.g. author of the 2014 A Primer for ICD-10-CM Users: Psychological and Behavioral Conditions, chair of the association's 2005 Presidential Task Force on Evidence-Based Practice, co-chair of the 2009 APA Presidential Task Force and Summit on the Future of Psychology Practice. In 2012, she received the American Psychological Foundation Gold Medal Award for Life Achievement in the Practice of Psychology.
David Bard, PhD, University of Oklahoma Health Sciences Center
Bard is a health services researcher with expertise in methodology, biostatistics, psychometrics, informatics, genetics and behavioral science. He is currently the director of the Biomedical and Behavioral Methodology Core (BBMC) at the University of Oklahoma Health Sciences Center (OUHSC) and associate professor and a Children's Medical Research Institute Endowed Research chair in the OUHSC Department of Pediatrics. His research interests include clinical and field trials methodology, testing and measurement in the behavioral sciences, behavior genetics and applied science in the area of adverse childhood experiences. Locally, he leads a team of developers for management of REDCap (Research Electronics Data Capture) and of the Prairie Outpost Project — a clinical data warehouse that serves research, quality evaluation and clinic management functions, to include meaningful use quality control and quality measure outcome monitoring programs. He also chairs two governance bodies dedicated to the development, growth and maintenance of data science infrastructure at OUHSC. Nationally, he has been active on a number of data quality working groups and initiatives to include the PEW Data for Performance Initiative for home visiting programs, the CHIPRA beta testing of ADHD electronic clinical quality measures and the data harmonization working group for the IDeA States Pediatric Clinical Trials Network.
Bruce Bobbitt, PhD, LP, retired from Optum (United Health Group)
Bobbitt has been licensed for independent practice in the State of Minnesota for the past 33 years and has practiced in community mental health, pediatric health psychology at the University of Minnesota and in private practice. For the past 23 years he worked at Optum/UnitedHealth Group in various roles all related to clinical program development and quality management and improvement, leaving that organization in 2016. For the final 10 years there he was vice president, then senior vice president for behavioral quality management and improvement. During this same period Bobbitt was active in professional psychology. He was a member of the Governing Council of the Minnesota Psychological Association (MPA) for 16 years and is currently the president-elect of MPA. He was on APA Council of Representatives from 1990 through 1995 and is currently on the on the APAPO-sponsored Oversight Committee for the development of a Qualified Clinical Data Registry being led by Carol Goodheart. Bobbitt was a Heiser Award recipient in 1994 was elected Fellow of Div. 29 (Society for the Advancement of Psychotherapy) this year. He has given numerous national and local presentations on health care system issues in additions to publishing on this topic, including an invited article for the special issue on the future of professional psychology published in PPRP in 2012. Bobbitt is a graduate of Cornell and received his PhD in child psychology from the Institute of Child Development at the University of Minnesota.
Zeeshan Butt, PhD, Northwestern University Feinberg School of Medicine
Butt is a licensed clinical psychologist and associate professor in the Departments of Medical Social Sciences, Surgery (Division of Organ Transplantation), and Psychiatry and Behavioral Sciences at Northwestern University Feinberg School of Medicine. In his clinical role, he provides psychological evaluation and treatment at Northwestern's Comprehensive Transplant Center. His research focuses on the development and application of patient-reported outcomes (PROs) in the post-surgical context, with an eye towards improved care quality. As the associate director of the Center for Patient-Centered Outcomes, Butt provides mentorship and guidance to faculty interested in patient-driven research. He also leads the Quality of Life Workgroup of the Northwestern University Transplant Outcomes Research Collaborative (NUTORC) to foster multidisciplinary, patient-centered research and to provide mentorship to postdoctoral fellows in this area. His own research has been funded by NIH, Patient-Centered Outcomes Research Institute (PCORI), and industry grants and contracts. At the national level, Butt was recently selected to serve on the PCORI Advisory Panel on Assessment of Prevention, Diagnosis and Treatment Options. He is on the editorial boards of the journals American Psychologist, Clinical Psychology: Science and Practice, Journal of Clinical Psychology in Medical Settings and serves as an associate editor of Psychological Assessment. He serves as president of the Association of Psychologists in Academic Health Centers and incoming president-elect of the Society for Health Psychology. Butt has also had recent leadership roles within APA and the American Society of Transplantation.
Kathleen Lysell, PsyD, VA Central Office
Lysell is the National Mental Health Director for Informatics with the national Mental Health Services program office in Patient Care Services. She has served in this role since 2005 and has actively supported development and implementation of metrics to evaluate a wide range of mental health initiatives. The Informatics section has responsibility for a wide portfolio of projects that support the development of infrastructure for delivery of mental health care. Lysell earned her PsyD from Florida Institute of Technology and joined the VA in 1986. Her career in the Veterans Affairs (VA) has included roles in mental health and informatics.
Lysell is a psychologist and has served as the National Mental Health Director for Informatics with the national Mental Health Services program office in Patient Care Services since 2005. In this role, she serves as business owner for the Mental Health IT portfolio. The Informatics section has responsibility for a wide portfolio of projects that support the delivery of mental health care. Lysell earned her PsyD from Florida Institute of Technology. Her career in the VA has included roles in mental health and informatics.
Dean McKay, PhD, ABPP, Fordham University
McKay is professor, department of psychology, Fordham University and is president-elect (2017) of the Society for a Science of Clinical Psychology (SSCP). He is also past-president (2013-14) of the Association for Behavioral and Cognitive Therapies (ABCT). He currently serves on the editorial boards of Behaviour Research and Therapy, Behavior Modification, Psychiatry Research, Clinical Case Studies, Journal of Anxiety Disorders, Psychiatry Research, Journal of Experimental Psychopathology and International Journal of Clinical and Health Psychology, and is associate editor of Behavior Therapy and Journal of Obsessive Compulsive and Related Disorders. He has edited or co-edited 17 books covering treatment of complex cases in children and adults, obsessive-compulsive disorder, disgust in psychopathology and research methodology, published over 200 journal articles and book chapters, and has over 250 conference presentations. He is board certified in cognitive-behavioral and clinical psychology with the American Board of Professional Psychology (ABPP). McKay serves on the Scientific Council of the Anxiety and Depression Association of America (ADAA), as well as on the Scientific Advisory Board of the International Obsessive-Compulsive Disorder Foundation (IOCDF). His research has focused primarily on obsessive-compulsive disorder (OCD) and related conditions, the role of disgust in psychopathology, and most recently on selective sound sensitivity (also known as misophonia). McKay is also co-director and founder of Institute for Cognitive Behavior Therapy and Research, a private treatment and research center in Westchester County, New York.
Kari Stephens, PhD, University of Washington
Stephens is faculty in psychiatry and behavioral sciences and biomedical informatics and medical education in the University of Washington School of Medicine and a practicing clinical psychologist. Her research focuses on improving population health in primary care through: 1) Behavioral treatments and integrated care and 2) Electronic health data sharing.
Her overall goal is to improve health at a population level using both evidence-based behavioral treatments where and when they have the most reach and potency while leveraging the power of big electronic health data. Her work has been funded by NIH, PCORI, AHRQ, SAHMSA, DoD, CDC, private agencies and local and state government agencies. Her breadth of experience with data integration spans developing platforms, data interfaces and user interfaces (i.e., web-based tools for electronic health record and research functionality). She has conducted population-based research in medical settings leveraging data from electronic health record systems and intervention-based research examining areas that include service and disease disparities, posttraumatic stress disorder, chronic pain and opioid use, particularly in collaborative care contexts.
Committee Meeting Summaries