APAPO releases additional data from member survey on health insurers
Findings reflect level of psychologists' satisfaction on several measures
by Legal and Regulatory Affairs Staff
November 18, 2010 — The American Psychological Association Practice Organization (APAPO) is releasing more data from its nationwide survey on member satisfaction with the largest health insurers and managed care companies doing business with psychologists. Initial data from the survey (PDF, 621 KB) was released in the summer 2010 edition of Good Practice magazine. The survey, which sought responses from the summer of 2009 through the end of that year, yielded roughly 3000 company ratings from over 1000 members. 
This fall, the Pennsylvania Psychological Association (PPA) released results from a similar survey conducted of its own membership. PPA's statewide data from 500 respondents on a key overall rating aligns closely with the APAPO's nationwide data.
Note:The information contained in the following tables is descriptive of psychologists' experiences and perceptions. They are not intended for making comparisons between particular insurance plans in your area. Because the results are reported on a national basis, these characteristics may not reflect psychologists' experience with individual insurers on a local or state level. Further, our survey asked about psychologists' experiences with a health insurer generally, rather than seeking information about each of the multiple health plan options – for example HMO and PPO – an individual insurer may offer. Additional limitations, as well as information on survey methodology, is available by contacting Omar Rehman, Practice Research and Policy, by phone at 202-336-5911 or by e-mail.
Highest rated insurers on reimbursement
"We have been very sensitive about presenting data on insurance reimbursement because of antitrust concerns," said Alan Nessman, Senior Special Counsel, Office of Legal and Regulatory Affairs, APA Practice Directorate. "However, feedback from psychology leaders has caused us to revisit whether we could present information on psychologists' ratings of their satisfaction with the 'adequacy and promptness of reimbursement' within the limits permitted by the antitrust laws. We believe that showing the three insurers with the highest ratings is appropriate and of significant interest to members."
As depicted in Table 1, the three insurers (or groups of insurers) with the highest satisfaction ratings are: the independent, non-profit, Blue Cross Blue Shield companies, Aetna and Medicare. Notably, only the highest rated insurer — the non-profit BCBS companies — exceeded 50 percent satisfaction, with a 55 percent rating. Aetna had a 49 percent rating and Medicare received a 46 percent rating. The remaining six insurers were at least six percentage points below the top three, with satisfaction ratings ranging from 30 to 40 percent. Adequacy and promptness of reimbursement was rated as one of the lowest areas of satisfaction across all companies (see Figure 1).



 
Figure 1 — Adequacy and Promptness of Reimbursement
Other aspects of how insurers treat psychologists
In addition to reimbursement, the survey asked about member satisfaction with other insurer practices that directly affect psychologists. Figures 2 and 3 depict the results relating to satisfaction with 1) the transparency and clarity of the insurers policies and procedures; and 2) the procedures for joining the company network.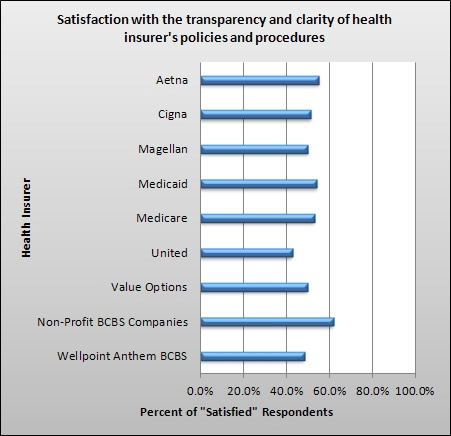 Figure 2 — Satisfaction with the transparency and clarity of health insurer's policies and procedures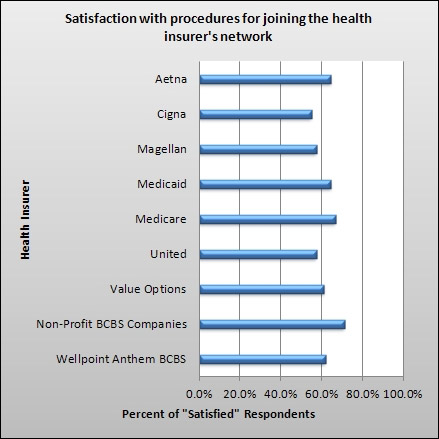 Figure 3 — Satisfaction with procedures for joining the health insurer's network
After answering questions about satisfaction with insurers' authorization and billing procedures, as well as promptness and courtesy in responding to psychologists' questions and concerns, members were asked to rate their overall satisfaction with how the health insurer treats psychologists. Results are depicted in Figure 4: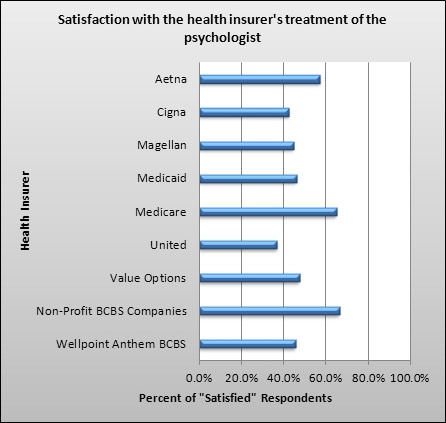 Figure 4 — Satisfaction with health insurer's treatment of the respondent (the psychologist)
Overall satisfaction with how insurers treat patients and the Pennsylvania results
Psychologists also rated their overall satisfaction with the service health insurers provided to patients. See Figure 5 for those results.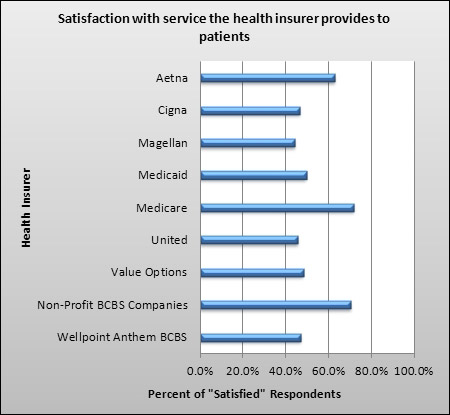 Figure 5 — Satisfaction with service the health insurer provides to patients
These results are quite similar, particularly at the top end, with the Pennsylvania Psychological Association's (PPA) results for the same question as shown in the ranking comparison chart below:
Table 1: Ratings of overall satisfaction in APA Practice Organization survey compared to PPA survey (from highest to lowest):
| | |
| --- | --- |
| Insurers in APA Survey | Insurers in PPA Survey |
| Non profit BCBS | Highmark (a non-profit BCBS company) |
| Medicare | Medicare |
| Aetna | Aetna |
| Value Options | UPMC |
| Wellpoint Anthem | Magellan (IBC/Capital Blue Cross) |
| Magellan | CIGNA |
| CIGNA | Value Options |
| Medicaid | United |
| United | Medicaid |
| | MHNet |
Notes on the comparison chart
IBC and Capital Blue Cross are also independent nonprofit BCBS organizations, but their behavioral health benefits are managed by Magellan so PPA listed them under Magellan for the purposes of the survey. There are no WellPoint Anthem for-profit BCBS companies operating in Pennsylvania. UPMC and MHNet were not large enough to include in the APAPO survey, which focused on the largest insurers interacting with psychologists nationwide.
Since APAPO's survey focused on the largest insurers nationwide, APAPO had planned to let state associations use the survey to gather statewide information and gather data on companies not large enough to be included in the original survey. PPA and APAPO collaborated on PPA's use of the survey and analysis of the data.
According to Vincent Bellwoar, PhD, chair of the PPA Insurance Committee, "This survey provides important information on the actual coverage patients can expect from their insurer. It will help patients make the best health care coverage choices for their families."
Dr. Bellwoar congratulated those insurers "who serve their members well by providing easy access to services and sufficient treatment for their members. We hope this survey will also motivate underperforming insurers to improve."
"We've worked very well with PPA on prior managed care issues, and we greatly appreciate PPA's successful efforts to implement the survey at the state level," said Nessman. "We've talked to other state associations who are starting to use the survey and we hope that more states will join in this effort."
Additional info on the PPA survey will be available on the PPA website.